Paramount Theatre Seattle | Seattle, Washington
Get ready for a massive performance – on the back of their The Blood Tour, AFI are teaming up with Circa Survive for a co-headlining run across the US with Citizen as support!! They'll be landing in the Paramount Theatre Seattle on Saturday 5th August 2017 for one unmissable night! Tickets will disappear fast so don't delay in getting yours – book NOW to avoid disappointment!!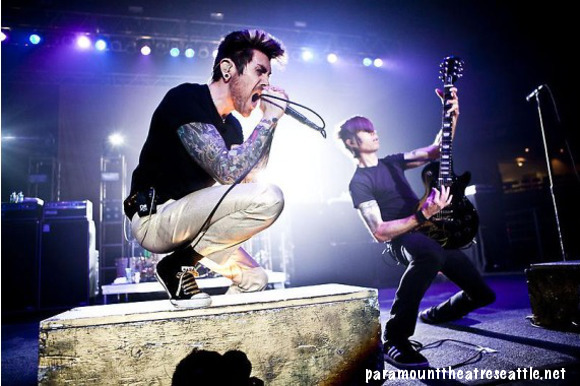 Forming as a haphazard collective in college in 1991, AFI took a long time off music before getting back together. Surprised by the huge positive reaction from fans at their first reunion show, AFI got back to work with a vengeance, and their efforts paid off – in 2000, "The Art Of Drowning," sold over 100,000 copies – an incredible feat for an underground release!! On tour, the band will be promoting their fresh new release, "The Blood Album." Listen to the single "White Offerings," below.
Indie/progressive rock band Circa Survive, on the other hand, have just completed their 10-year anniversary tour in celebration of their sophomore album, "On Letting Go," an occasion which brought the band together after a hiatus from touring and recording. In addition to a potential new album in the works, the band have promised a re-release of "On Letting Go," featuring extra demos and unreleased bonus material, due out in May.
The two bands together promise a show unlike anything you've ever experienced before. What are you waiting for?? Get your tickets to see AFI and Circa Survive TODAY!!!