Paramount Theatre | Seattle, Washington
Are you a fan of the iconic musician Alan White? Like us, you must have wept for the death of the rock star who has influenced the lives of many through his musicality intensified by the passionate banging of his drums. Whether you remember him as a long-time member of the progressive rock band Yes or an icon that performed alongside the likes of John Lennon and Eric Clapton, this show is the ultimate way to pay tribute to the Rock and Roll Hall of Famer. To be headlined by YES current members Steve Howe, Geoff Downes, Billy Sherwood, and Jon Davidson, the concert's proceeds will go to the WhyHunger charity. Hosted by White's long-time friend Bob Rivers, the show is more than a tribute –– it's a celebration! Reserve your tickets today by clicking the "Get Tickets" link.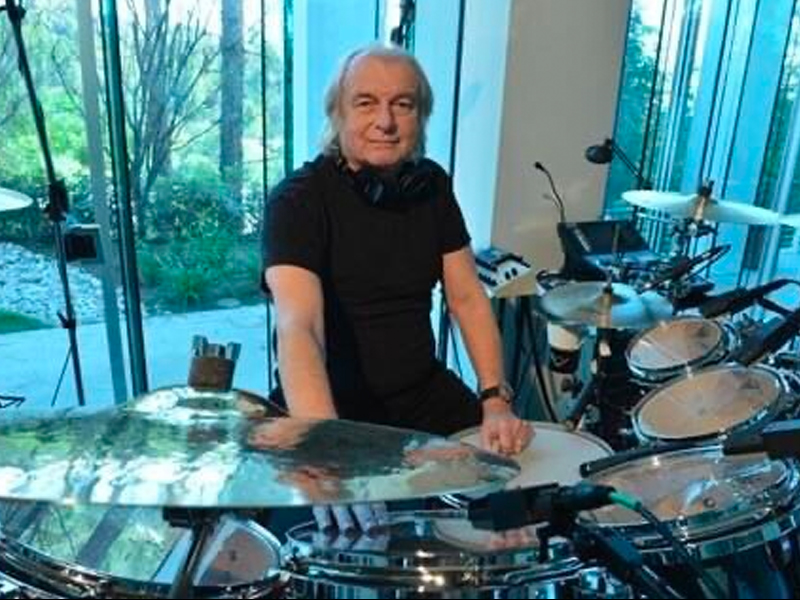 In 1969, Alan White thought he was being pranked when he received a call that would happen only once in a lifetime. He was talking to John Lennon, asking him to join a Plastic Ono Band. The following day, he was on a plane, unbelievably learning songs in the presence of Lennon, Eric Clapton, and Klaus Voorman. This event would change his life. It would be the beginning of a fruitful music career.
How do you celebrate a life that has grown in the spotlight? For Alan White, it is definitely for him to be an exceptional musician. No one will ever forget his stellar musicality. Apart from playing for John Lennon, he was best known for his work with multiple bands, most notably as a member of the progressive rock band "YES" from 1972 to the end of his life. "He gave so many of his best years to the band and was a true believer and determined professional until the very end," says member Steve Howe. In 2017, he earned a spot in the Rock and Roll Hall of Fame with the band. It will be hard to forget his legacy.
The band is in its 50th year, and White's appearance delighted fans but was snuffed out in May after his death from a brief illness. There will never be a way to fill the void he left, but he will never be forgotten.
In commemorating the contributions to the music of the longtime drummer, a tribute show will commence on October 2 at the Paramount Theatre in Seattle, Washington for him. The current YES members: Steve Howe, Geoff Downes, Billy Sherwood, and Jon Davidson, will be headlining the show. Bob Rivers, a longtime friend of White, will be hosting it. All proceeds from the ticket sales will be given to the WhyHunger charity.