Paramount Theatre | Seattle, Washington
Are you ready for a hard-hitting show this spring? If that's a yes, you should come by the Paramount Theatre Seattle on Thursday, 23rd March 2023. On this day, iconic rockers Alter Bridge will perform a much-awaited headline show to promote their latest album, Pawns & Kings! This show is set to deliver plenty of new tracks and massive hits from previous efforts! Wolfgang Van Halen's Mammoth WVH support set makes this show even more remarkable! The talented son of legend Eddie Van Halen will show the audience why his solo project is not to be overlooked! Grab your tickets now and experience this hard-rock show only at the Paramount Theatre Seattle!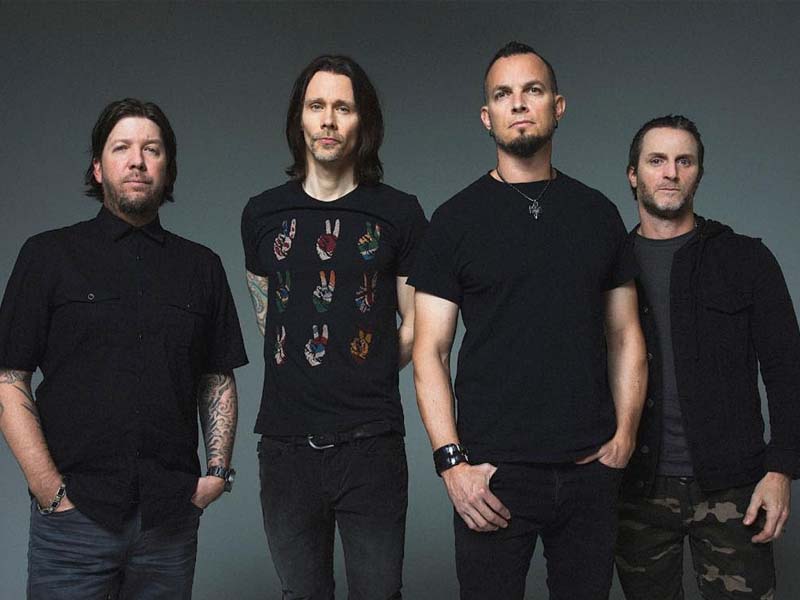 Alter Bridge's massive North American tour consists of 30 major cities! From January to April 2023, the band will showcase their latest studio effort, Pawns & Kings, plus colossal hits from earlier albums. The band, comprising frontman Myles Kennedy, guitarist Mark Tremonti, bassist Brian Marshall, and drummer Scott Philips, is known for their hits, "Open Your Eyes," Isolation," "Find The Real," and "Addicted to Pain." Notably, the band's song "Metalingus" was used as introduction music for famous WWE wrestler Edge.
In 2004, the band dropped their debut album, One Day Remains, with much success. Tremonti, who had recently left monumental rock band Creed, delivered a brand new but still familiar sound. The debut album peaked at number 5 on the Billboard 200 and earned gold status after selling more than 500,000 copies.
In 2016, Alter Bridge came out with their sophomore studio album, The Last Hero. The album, featuring singles "Show Me a Leader" and "My Champion," debuted at number 8 on the Billboard 200. Moreover, The Last Hero performed impressively in 18 other countries' mainstream charts.
Wolfgang Van Halen's solo project Mammoth WVH is here to prove that he is more than just Eddie Van Halen's son. The guitar wunderkind released his eponymous debut album in 2021, which hit number 12 on Billboard and dominated the Hard Rock Albums, Rock Albums, and Independent Albums charts. Clearly, Van Halen's brand of rock resonates well with fans. Thus, he and his band will join Alter Bridge's much-awaited tour.
Tickets to see Alter Bridge, Mammoth WVH, and other guest performers at the Paramount Theatre Seattle are now available!