Paramount Theatre | Seattle, Washington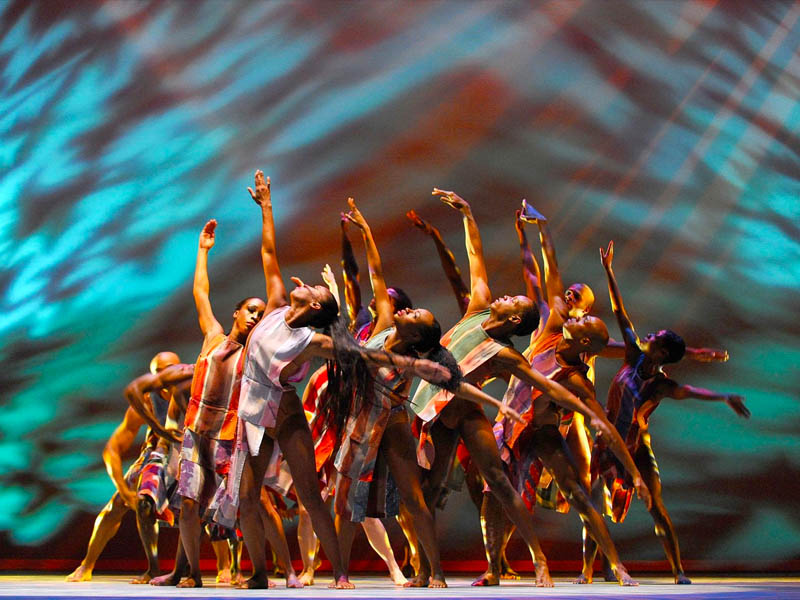 The Alvin Ailey American Dance Theater is back with a brand new season. This time, they're taking their groundbreaking show to Seattle, Washington. The premiere dance theater known for its immensely talented modern dancers will be conquering the Paramount Theatre Seattle for a three-night spectacle in March! The series will kick off on Friday, 15th March 2024, and showcase the dance company's intense choreographies and passionate expressions! Since 1958, the Alvin Ailey American Dance Theater has delivered outstanding performances across the world and brought in thousands of spectators eager to be moved by the show's powerful message! Lucky for dance fans in Seattle, they can get one of the first glimpses of what Alvin Ailey has to offer this 2024! So hurry and secure your tickets now and see the ultra-talented performers of Alvin Ailey American Dance Theater light up the Paramount Theatre Seattle! Buy your tickets now by clicking on the Get Tickets link!
Intense choreographies, stories told by dance, exquisite expressions, and endless talent – these are just some things you can expect when you see Alvin Ailey American Dance Theater's showcase this spring. Since 1958, the dance theater has brought in and trained some of the most talented dancers across America. The dance company founder, Alvin Ailey, wanted to tell the stories of promoting African American heritage through exquisite performances. He believed performing arts has a significant role in uniting all races, backgrounds, and ages. "I am trying to show the world we are all human beings, that color is not important, that what is important is the quality of our work, of a culture in which the young are not afraid to take chances and can hold onto their values and self-esteem, especially in the arts and in dance. That's what it's all about to me."
In 2023, the Alvin Ailey American Dance Theater had a very busy year. The showcases went as far as Europe, with shows in the U.K. and Denmark and a highly-anticipated detour in Tel Aviv, Israel. The rest of the year, the dance theater traveled across North America, hitting cities in New Jersey, Canada, Pennsylvania, Vermont, Massachusetts, Texas, and many more.
Founded in 1958, the Alvin Ailey American Dance Theater was originally composed of young talented dancers who strutted into New York's 92nd Street YM-YWHA. Led by the illustrious Alvin Ailey, the company's humble beginnings were mostly made up of "station wagon tours" driven by Ailey's longtime friend, Mickey Board. Over the years, the company's repertory grew, and Ailey began belting out incredible masterpieces like "Revelations," "Night Creature, "Cry," and many more.
The dance theater toured across the world and went as far as Southeast Asia and Australia as part of John F Kennedy's progressive cultural presentations. As the company grew in size and established itself as one of New York's premier modern dance companies, the repertory has brought in countless esteemed choreographers, including Karole Armitage, Ulysses Dove, Twyla Tharp, and many more.
Immerse yourself in the wonderful world of dance being witnessing one of Alvin Ailey American Dance Theater's performances! This showcase is a once-in-a-lifetime opportunity to see a fantastic show representing the rich African-American heritage! Hurry and buy your tickets now!