Paramount Theatre | Seattle, Washington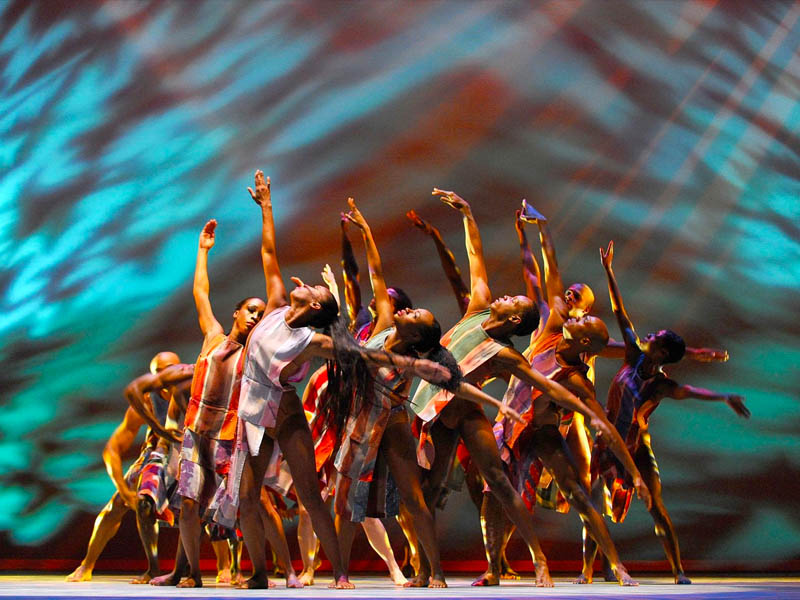 Enjoy remarkable top-tier entertainment through the wonders of dance this March of 2024! The premier dance company from New York City, Alvin Ailey American Dance Dance Theater, will deliver a three-day dance extravaganza at Paramount Theatre Seattle! The dance company is known for its compelling storytelling and dynamic choreographies, and it will be presenting its new season with a plethora of signature shows and new themes! On Sunday, 17th March 2024, Alvin Ailey American Dance Theater will perform the final show of its three-night spring run at the Paramount Theatre! Watch out for immensely talented dancers who all perform great stories of African-American heritage! Since its founding in 1958, the dance theater has been actively featuring African Americans' rich culture and history through the power of dance! Get ready to be amazed by this groundbreaking presentation happening at the Paramount Theatre Seattle! Get your tickets now!
If you want to experience compelling stories and points in history through the art of dance, you should really check out Alvin Ailey American Dance Theater (AAADT). The New York City-based dance company has a long history of groundbreaking showcases. For over six decades, the company has entertained fans with captivating choreographies, incredible movements and expressions, and pure passion. The dancers of AAADT all possessed skills, intensity, and love for dance – you'll see it clearly when you witness one of their presentations.
Founded in 1958, African American dancer Alvin Ailey founded the company with the hope of providing African American dancers a space to practice and nurture their art. Being a gay man from Texas, not many opportunities were given to him. Wanting to practice and hone various dance genres, such as modern, jazz, ballet, and theater, Ailey traveled to New York City. After establishing his dance company, Alvin Ailey choreographed some unique masterpieces like Revelations, Blues Suite, Ode and Homage, Labyrinth, and countless more. Many of his works are still being performed today.
This upcoming season, AAADT continues Alvin Ailey's legacy by presenting an enriching plethora of performances. The traveling group will make its way across North America following their European and Israel tour and present a mix of masterpieces. Some were choreographed by Alvin Ailey himself, while other performances feature the works of the companies' esteemed choreographers. Whatever AAADT shows you come across, it will surely be a wonderful experience filled with the same passion and intensity Ailey had during his prime. His legacy lives on thanks to AAADT's current creative team and artistic director.
Today, the AAADT provides North America with a highly sought-after series! If you love to see incredible dance showcases, you shouldn't the Alvin Ailey American Dance Theater during their stop at the Paramount Theater Seattle!
When you catch the dance company's performance on Sunday, 17th March 2024, you will be pleased to know that the Paramount Theatre Seattle provides guests with top-notched facilities and excellent sound and light technology. Those features, plus comfortable and plush seating, provide the ultimate entertainment experience. This venue also offers just enough space and facilities for an amazing production, but you can still enjoy it in an intimate setting!
See the virtuosic dancers of Alvin Ailey American Dance Theater Company at the Paramount Theatre Seattle on Sunday, 17th March 2024! Tickets are now available!