Paramount Theatre | Seattle, Washington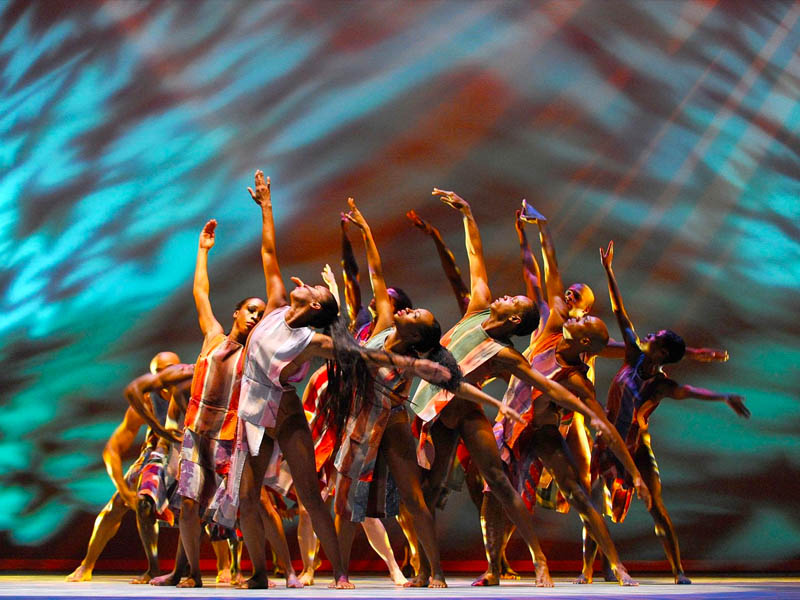 A three-day dance music spectacle is coming to Seattle, Washington this spring, and you shouldn't miss out! One of New York's premier modern dance companies, the Alvin Ailey Dance Theater, is making its way to the Paramount Theatre Seattle for a three-night run! Dance enthusiasts who want to catch the Saturday 16th March 2024 can now secure their tickets! The Alvin Ailey Dance Theater is known for delivering compelling dance performances and telling stories through amazing choreographies! Since its emergence in 1958, the group has featured the rich culture and history of African-American heritage. These stories and historical plots have been portrayed through the power of dance! Since its founding, Alvin Ailey Dance Theater has comprised remarkably talented dancers! These performers trained and worked tirelessly to provide the audience with an immensely compelling performance! So prepare for the most exhilarating show you'll see this spring! Hurry and score tickets now before you miss out!
Stories told by dance have always been the strong suit of the Alvin Ailey American Dance Theater (AAADT). Since it was founded in 1958, the company has always showcased compelling stories, captivating and intense choreographies, vivid expressions, and incredible talent. The dancers you see from AAADT were originally trained and honed by esteemed African-American dancer Alvin Ailey. Since his passing, Alvin Ailey, the people behind the company, has continued its founder's legacy by providing audiences with the same intensity and enriching experience through the art of modern dance.
Regarded as one of New York's premier modern dance companies, the AAADT has established itself as one of the must-see traveling dance groups in North America and beyond. Over the years, AAADT performances have received rave reviews from critics. Alvin Ailey was often praised for infusing parts of Black history into his choreographies. In 2022, a performance of Ailey's 1986 choreography, "Survivor" was revived in New York. "This is powerful stuff, but the dance vocabulary is pretty much standard Ailey: the same reaching limbs, balances, and hinged layouts familiar from so much of his work," a New York Times writer wrote. "The set allows for some novel pathos in a duet for the Mandelas. He partners her through the bars, supporting her tilted balances and touching her breasts. They are separated lovers as well as political heroes."
Over in San Francisco, another review described the show as virtuosic, firm, and thrilling. "The Ailey company is a collection of extraordinarily versatile movement artists who can dance pretty much anything."
Alvin Ailey's year 2023 season thrilled and entertained fans across the U.S., Europe, and Israel. The annual tour is often a combination of Ailey's original choreographies, as well as new presentations from the companies' esteemed choreographers. Catch the Alvin Ailey American Dance Theater at the Paramount Theatre Seattle from Friday, 15th March to Sunday, 17th March. The Paramount Theatre is the perfect venue in Seattle, Washington, to host such enthralling performances. The 2,807-seater venue provides the proper intimate setting and possesses the same state-of-the-art production as a large-capacity venue. The audience will not only get the best of both worlds but also get to have the ultimate entertainment experience thanks to the theater's top-tier facilities. If you want to catch Alvin Ailey American Dance Theater's Saturday show (Saturday, 16th March 2024), you should click on the Get Tickets link now!