Paramount Theatre | Seattle, Washington
A "whore new level" of Amy Schumer's craziness awaits you this Monday, August 15, as the A-list comedian brings her "Whore Tour 2022" to the Paramount Theatre in Seattle for a two-hour standup comedy special that will surely tickle your funny bones! Known for her unapologetic type of comedy that openly discusses sexual innuendos and her experiences as a woman, Amy is sure to get everyone in the famous Seattle venue to laugh out loud. Secure your tickets now and prepare to see some new standup acts and original jokes from the celebrated female comedian. As her show's title hints, we may still expect to hear some subversive feminist humor she famously inserts in her standup acts. After all, it wouldn't be an Amy Schumer show without hearing about such jokes, right? Well, we need to be there to find out! Click on the "Get Tickets" button to reserve your tickets now!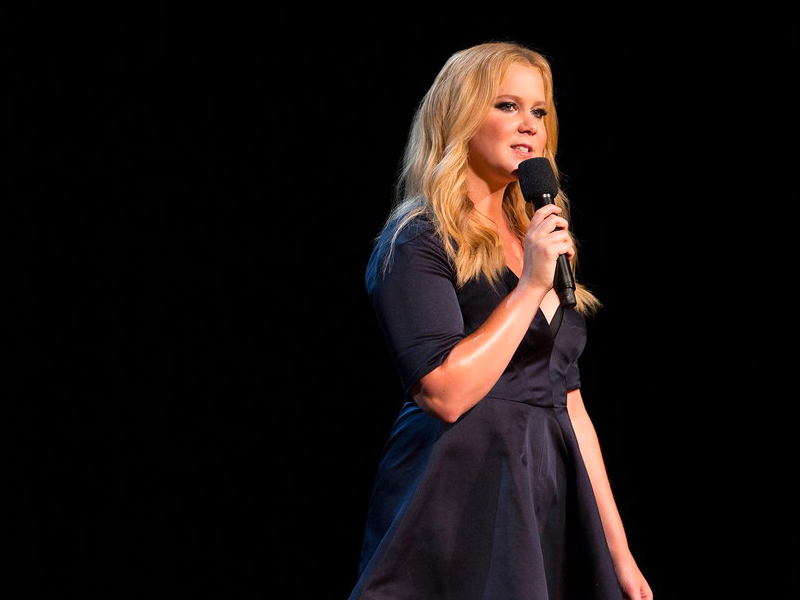 Fresh from her hosting stint from the most controversial Oscars of all time, Amy Schumer takes on the road again this summer for a comedy tour entitled "Whore Tour 2022." The 40-year-old comedian will be touring across North America beginning August 4 at the Count Basie Theater in New Jersey. The tour will run until November 20 at Humphreys Concerts by the Bay in San Diego, California.
The A-list comedian will stop at Seattle's Paramount Theatre on August 15 (Monday). Tickets to most of her shows are already sold out, and this Paramount Theatre show has an additional third show added to accommodate all fans who are eager to see the famous comedian perform on stage. So better grab your tickets as early as possible because this is expected to sell out very soon.
This tour is Amy Schumer's first major tour in more than four years. So it is safe to expect that she has a lot of comedy acts to share. God knows what this witty lady has under her sleeves all these years.
Schumer made a name for herself as a fearless standup comedian. However, like any other successful comedian in the industry, her success didn't come overnight. She started doing standup comedy in 2004 when she first performed at Gotham Comedy Club. She recorded a "Live at Gotham" episode for Comedy Central in 2007, which she considers her big break. From then on, she went on to the reality television talent competition show "Last Comic Standing" in 2007. This skyrocketed her career, and she was able to penetrate films and television, making her a multimedia star in her generation. Today, she is still active in both TV and film. Her last major endeavor was hosting the most recent Oscars along with Regina Hall and Wanda Sykes.
Let this funny woman bring bulks of laughter to your Monday night this August 15. Click on the "Get Tickets" button to order your tickets!