Paramount Theatre | Seattle, Washington
Hard-hitting journalist and CNN anchor Anderson Cooper comes to Paramount Theatre Seattle on Saturday 28th September 2019! In this intimate event, Cooper will reveal insight into his life as a journalist and correspondent, detailing fascinating accounts of his life in war-torn countries and on the frontline of global news! Book your tickets now for this unique and unforgettable evening!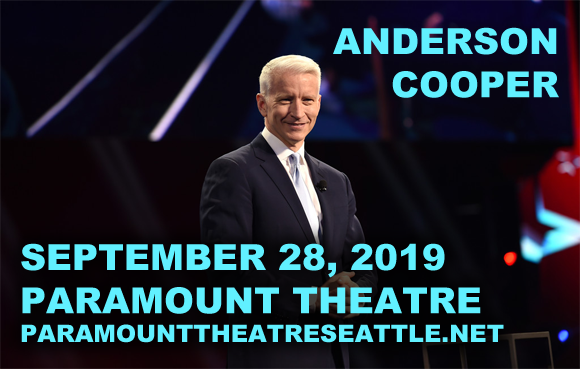 American journalist, television personality, and author Anderson Cooper is best known as the primary anchor of the CNN news show Anderson Cooper 360°. After graduating from Yale, Cooper began his career as a reporter for Channel One, going on to report from war-torn countries across the globe, including Vietnam, Somalia, Bosnia and Rwanda. In 1995, he began work as a reporter for ABC News, and by 1999 had gained the position of co-anchor on its overnight World News Now program. After a stint as a reality television host on ABC's The Mole, Cooper returned to broadcast news, joining CNN in 2001. By 2002, Cooper was working as CNN's weekend prime-time anchor. By 2003, Cooper became the anchor of Anderson Cooper 360° on CNN. From 2011 – 2013, he hosted his own eponymous syndicated daytime talk show, Anderson Live. Cooper has also a correspondent for the CBS News program 60 Minutes since 2007. He has been awarded several Emmy Awards throughout his career for his coverage of various global news.