Paramount Theatre Seattle | Seattle, Washington
Anthony Jeselnik, the stand-up comedian whose unique brand of humor regularly leaves audiences in a deep state of shock while laughing their heads off, has returned to the road with the release of a brand new tour titled "BONES AND ALL." His highly controversial dark jokes, irony, and ballooned character are a hit with the public, and his insanely brutal insults cut very deeply, like a finely honed knife. You absolutely, positively, cannot miss the show at the Paramount Theatre Seattle on Friday, December 1, 2023, as Jeselnick brings down the house. Because of his impeccable timing and ability to turn even the most revered things into hilarious fodder for his jokes, this guy is in high demand as a comedian, and as a result, tickets for his show often sell out, and this one will be no exception. Click the "GET TICKETS NOW" button to purchase your seats to the show immediately.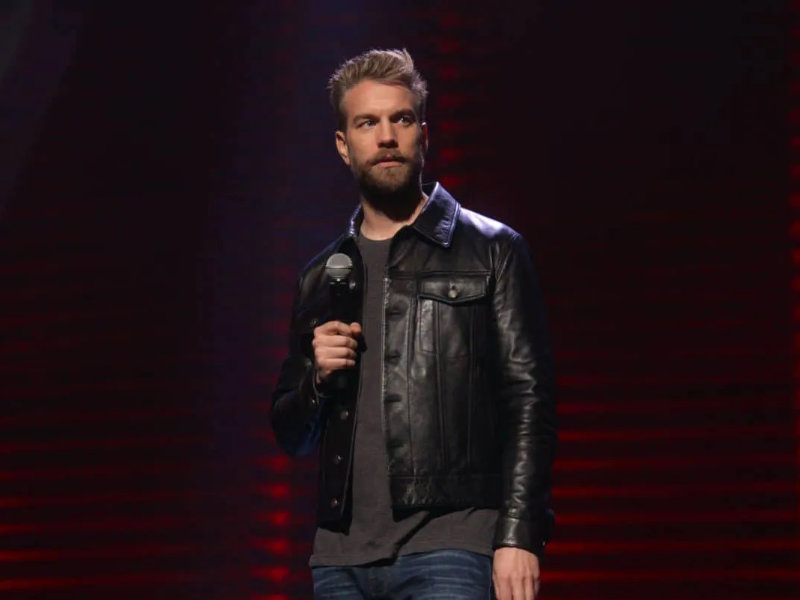 Anthony Jeselnik is one of the few comedians who has the guts to test the limits of stand-up comedy, and as a result, he has won the hearts of audiences all over the world. Not only is he a brilliant comedian, but he is also a master of shock value and dark humor thanks to his egotistical demeanor and sociopathic jokes, which drive audience members crazy with laughter. But he doesn't stop there; he also contributes to the comedy industry as a writer, actor, and producer.
What Jeselnick was able to accomplish in his life is a testament to the power of hard work and determination. Starting in 2009, when he was a part of the first season of Late Night and hosted Comedy Central Presents with Jimmy Fallon, he made his way into the entertainment industry. His album Shakespeare was released in 2010 and made it to the #2 position on the Billboard Comedy Albums chart. It was also widely acclaimed upon its release.
After being cast as a host on Comedy Central's Roasts, his career took off into the stratosphere like a rocketship, and he became well-known for making fun of celebrities like Rosanne Barr, Donald Trump, and Charlie Sheen. After seeing his work, Comedy Central gave him his own show, The Jeselnik Offensive. Adding even more to his already impressive C.V., Thoughts and Prayers, Jeselnick's Netflix stand-up special debuted in the same year he succeeded J.B. Smoove on Last Comic Standing (NBC, 2015). He has released several critically acclaimed stand-up specials and co-hosts a podcast with Gregg Rosenthal.
There really isn't anyone else with his level of aptitude, sheer skill, and work ethic in the industry today, and he consistently delivers with such pinpoint accuracy that his shows consistently sell out. His live shows are truly exceptional, and with an already huge history of being brilliant, they are sure to sell out since no true fan will want to miss out on a single minute of this show this one will be no different. Make sure you grab your tickets right here and now by clicking the "GET TICKETS" button.