Paramount Theatre | Seattle, Washington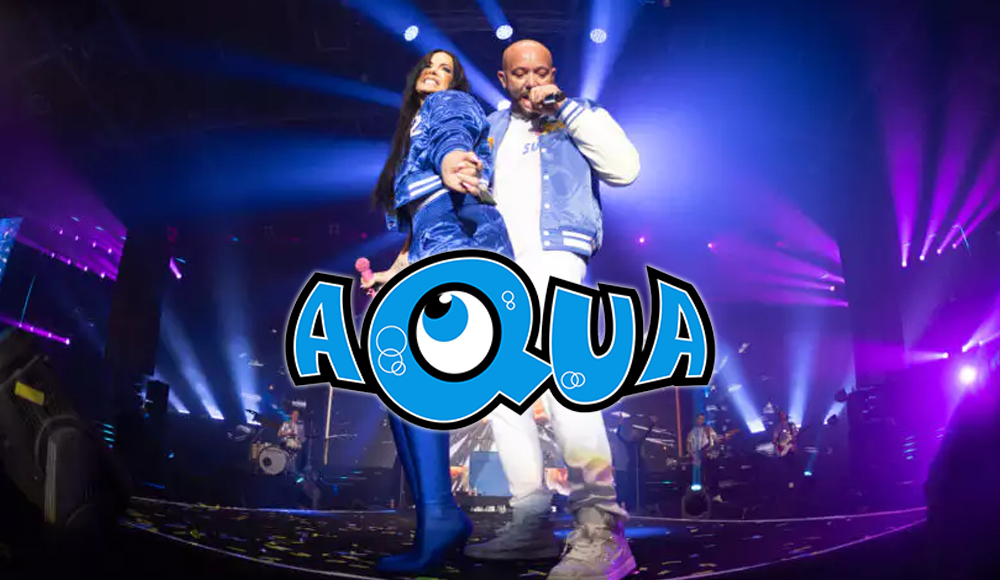 Come on Barbie, let's go Barbie! Get your flashiest outfits ready as Europop dance commanders, Aqua, are hitting the stage! 25 years since the release of their iconic smash hit single "Barbie Girl", the beloved band is shaking things up with a brand new Barbie Girl Tour. As the Barbie movie continues to make rounds across the world, Aqua's offering its own afterparty with a slew of your favorite dance-pop hits with a huge dose of Barbie energy. They're definitely gonna get you on your feet! Marking the turn of the millennium with millions of records sold, a legendary night of Europop bangers awaits at Paramount Theatre Seattle on Sunday, 12th of November this fall. We bet you'll be partying hard to their wild bops - Doctor Jones", "Cartoon Heroes", "Back to the 80s", and "Turn Back Time". So, mark your spots at the biggest Barbie party of the year by booking your tickets now!
At the turn of the millennium, Aqua went on to generate massive waves driven by its global smash hit "Barbie Girl". Introducing the world to an anthem made for the 'life in plastic, the Europop dance commanders quickly became a global favorite for its hard-hitting bops which include "Doctor Jones", "Cartoon Heroes", "Back to the 80s", Turn Back Time", and so much more, selling over a million records. This time around, they're bringing the party back to the big stage - at the Barbie Girl Tour.
Celebrating twenty-five years since the release of their iconic single, coinciding with Mattel's Barbie bagging its own feature film, Aqua is down to party hard! Straight from its record-breaking LP "Aquarium", the band became mainstay dance commanders at clubs, bars, RuPaul's Drag Race performances, and even pop star samples (ehem, Ava Max...). Yep, we definitely agree that women aren't simply "Barbie Girls", and her reimagined take on the 25-year-old track definitely slaps as hard as the original.
From a tiny world of plastic, Aqua's single wasn't expected to massively breakout, topping the charts in Denmark, Australia, the UK, and other European countries, and hitting the Top-10 in the US Billboard Hot 100, something rarely achieved by Europop bands back then. "We always dreamt big, but never this big," frontwoman Nystrøm shared with MTV News.
"We hoped we were going to make it in Denmark and maybe Norway and Sweden, but I don't think anybody really would've expected that it would go this far and that hard," she added.
As the hard-hitter turns 25, they're taking their fans for a ride. "AMERICA… You wanna go for a ride?" Aqua exclaimed, announcing the "Barbie Girl" Tour. Now, that's one heck of a sweet ride to watch out for!
Currently, the world's facing a Barbie fever - driven by the doll brand's very own feature film. It's definitely one thing that the OG Barbie Girls can't miss out on! Now, Aqua's feature stint in Nicki Minaj's track with Ice Spice, "Barbie World", continues to kick the Barbie energy in.
Now that we're all Barbie-d up, we have to remind ourselves that Aqua's frontwoman, Nystrøm, isn't a Barbie doll to play with... She's a free woman! "I turned into this rock chick just to kind-of be on the opposite side of whatever people wanted me to look like," she told Nylon in an interview, recalling a time when people had all of these expectations of her, turning her rebellious.
As the world's very own Barbie rock chick heads right back on stage, make sure to mark your spots at the party by booking your tickets now!