Paramount Theatre Seattle | Seattle, Washington
This summer, prepare for an incredible tandem featuring American hardcore icons Beartooth and the new wave of American heavy metal giants Trivium. These two forces of nature are embarking on a co-headlining tour, which also features special guests Malevolence and Archetypes Collide! The 29-date trek will make a coveted stop at the Paramount Theatre Seattle on Thursday, 15th June 2023! Fans can look forward to headbang-worthy sets comprising tracks from Trivium's latest album, In the Court of the Dragon, and Beartooth's multi-chart performing record, Below. Buy your tickets now to see this electrifying show at the Paramount Theatre Seattle!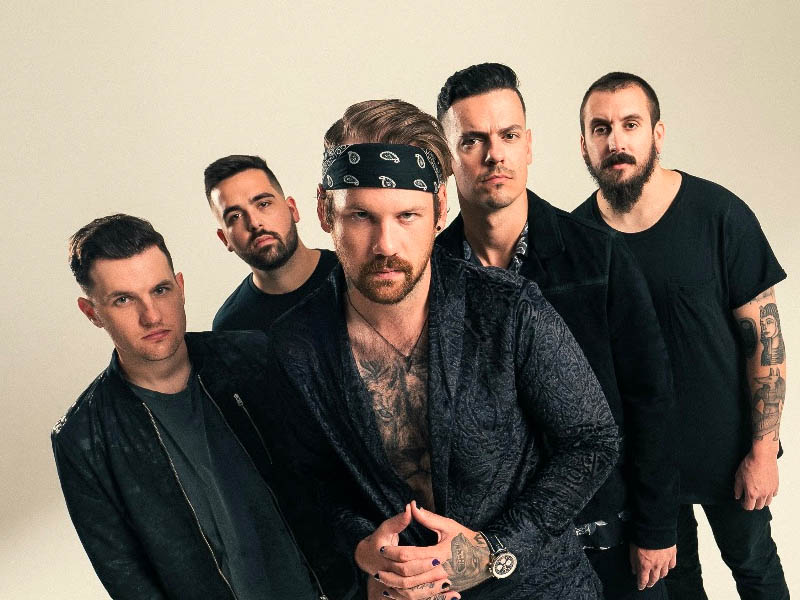 Beartooth and Trivium recently announced their co-headlining tour with much enthusiasm. These two critically-acclaimed acts are set to share their fanbases. In a statement, Trivium expressed their excitement for the upcoming trek. "We are elated to announce our co-headlining monster of a tour with the incredible Beartooth. We have been fans of what they do and pals with them for ages — so it's great we're finally doing something so massive together."
Meanwhile, Beartooth's frontman Caleb Shomo is also ecstatic about the upcoming trek. "I'm so excited to go out on this amazing tour with metal legends Trivium. When the stars aligned and it was possible, it truly was a no-brainer. This tour is gonna be unique, fun, and face-melting from start to finish. Strap in, bring your metal horns, and be prepared to get your face ripped off."
Grammy-nominated band Trivium took the world by storm in 2005 with sensational hits, such as "Like Light to the Flies," " Pull Harder on the Strings of Your Martyr," "A Gunshot to the Head of Trepidation," and "Dying in Your Arms." These heavy metal anthems are the quintessential sound of the newly introduced metal subgenre of the early 2000s called metalcore. These singles were spawned by the band's major label debut, Ascendancy, which later certified platinum in the U.S.
Meanwhile, the newer hardcore act, Beartooth, debuted in 2014 with Disgusting. The album performed moderately well on the mainstream charts and entered Billboard 200's top 50. Meanwhile, the record peaked at number 6 on the Hard Rock Albums chart. After their phenomenal debut, Beartooth released several more chart-performing efforts, including their 2021 album, Below.
Catch Beartooth and Trivium plus special guests on Thursday 15th June 2023 at the Paramount Theatre Seattle by scoring your tickets now!