Paramount Theatre | Seattle, Washington
You might Want The World To Stop this Tuesday, 31st May, and savor the moment with your favorite Scottish indie band, Belle and Sebastian, as they envelop the halls of Paramount Theatre Seattle with their incredible harmonies and tunes. Join Stuart Murdoch and the rest of his fantastic band as they perform their biggest hits such as "I Want the World to Stop," "Get Me Away From Here, I'm Dying," "Another Sunny Day," "Sleep the Clock Around," and many others. Call all your concert buddies and witness for the first time the new songs from their upcoming album "A Bit of Previous." Its lead single, "Unnecessary Drama," reminds you to forget all the drama and focus on booking your tickets as early as today. After all, there will be no room for any drama — just pure, authentic, and fun music that speaks to your soul.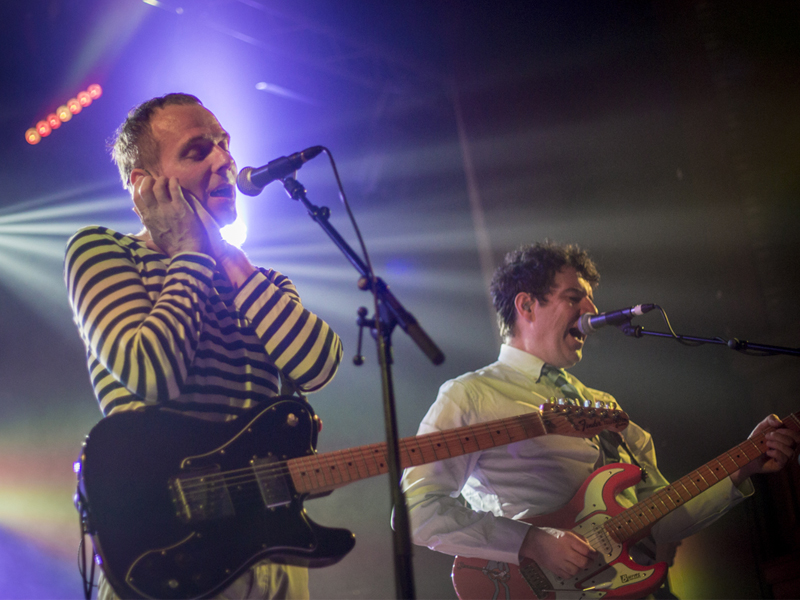 After the release of their very successful first album, Tigermilk, the Glasgow-based indie-pop band Belle and Sebastian grew their fanbase not only in the UK but also in North America. Over the years, the band was able to tour in the United States and Canada, exciting their dedicated fans with their brand of Indie folk-rock and chamber pop music. Songs like "I Want the World to Stop," "Get Me Away From Here, I'm Dying," "Another Sunny Day," and "Sleep the Clock Around," among many others, have captivated the world.
Led by Stuart Murdoch, the band has released 9 studio albums, 6 EPs, and 3 compilations. Much of these had been released on Jeepster Records before the band signed with Matador Records. Their last studio album, "Girls in Peacetime Want to Dance," was released in 2015, making fans clamor over new materials from the well-loved band all these years. Alas! Fans were pleasantly surprised when the band released their new single "Unnecessary Drama" just recently. The song is the lead single for their new album A Bit of Previous, which will be released earlier this May.
What's more exciting is the band's announcement of a North American and European Tour this 2022 and 2023! The band will perform in 20 cities in the United States alone! Luckily for Seattle fans, the band will be stopping at the Paramount Theatre. Along with the Californian Sweet soul band "Thee Sacred Souls," Belle and Sebastian is set to give their Seattle fans the best concert experience this spring. So grab your tickets now and prepare for this rare opportunity to see our favorite Scottish band live on stage!