Paramount Theatre | Seattle, Washington
Critically-acclaimed singer-songwriter Ben Folds just announced the release of his upcoming album, What Matters Most. The long-awaited record is set to drop this summer, which coincides with a mega-tour across North America! The What Matters Most Tour will traverse the nation with over 30 stops, including a coveted show at the Paramount Theater Seattle on Sunday, 20th August 2023! The former Ben Folds Five frontman will be lighting up the theater with his band and serving incredible hits, including new songs from this upcoming effort! If you're keen on joining this phenomenal alternative/rock affair, then quickly secure your tickets now!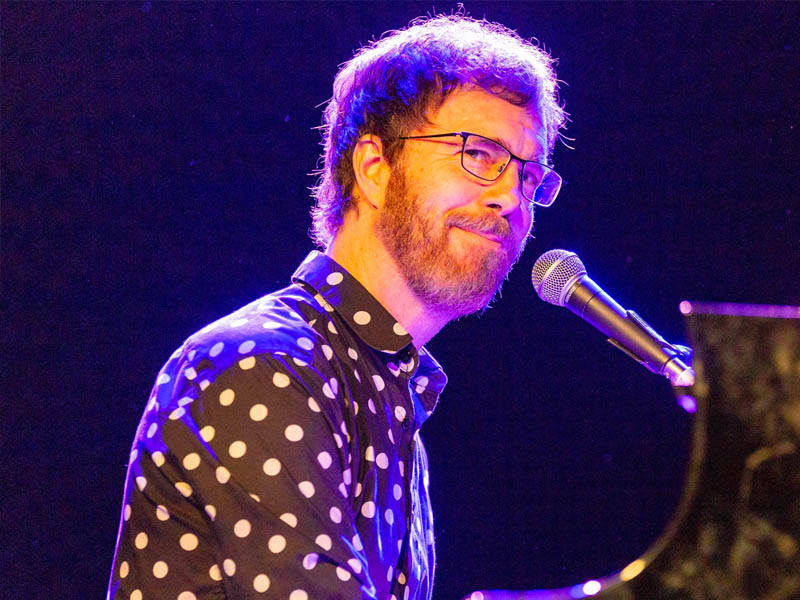 During the '90s, Ben Folds led the illustrious rock trio Ben Folds Five. The platinum-selling band dropped several massive hits, such as "Brick," Army." "Kate," and many more. The band has released four critically-acclaimed studio albums, with their second effort, Whatever and Ever Amen, earning platinum status in the U.S., Australia, and Japan. By 2001, Ben Folds had parted ways with his band members and released his first solo album, Rockin' the Suburbs. The album performed moderately well on the U.S. charts, peaking at number 42 on the Billboard 200 and breaking into Top Internet Albums' top 20.
His sophomore effort, Songs for Silverman, soared through the charts and peaked at number 13 on the Billboard 200. The record spawned the single "Landed," which entered the Billboard Hot 100 chart, peaking at number 77. Meanwhile, "Jesusland" performed incredibly on the U.K. charts, landing at number 2 on the U.K. Airplay chart.
In 2008, Ben Folds dropped his highest-charting effort, Way to Normal. The record reached number 11 on the Billboard 200. The album featured the single "You Don't Know Me," which featured singer, Regina Spektor.
In the 14 years Ben Folds has not released a full studio album, he dropped several collaborative records, including Lonely Avenue with Nick Hornby and So There with yMusic. He also dropped several compilation albums featuring many unreleased tracks, live recordings, and demos.
This 2023, Ben Folds finally releases his follow-up studio album, What Matters Most. See him debut his brand new music on stage by securing your tickets now to his show at Paramount Theatre Seattle!