Paramount Theatre Seattle | Seattle, Washington
When life gives you lemons, then you should watch a Ben Schwartz show! No other comedian is a master of making larger-than-life characters than Ben Schwartz. He breathes life into them with comedic prowess, which always tickles your funny bone — just like his role as Jean-Ralphio in Parks & Recreations, who became everyone's favorite, and Sonic the Hedgehog from the current live-action series of the popular game. As many critics say, he is a "scene-stealer." Well, as proven by his many live shows, he is at his best performing in front of people, and who needs scripts when he can improv his way to make you laugh non-stop? If you are up for spontaneous entertainment wherein you expect the unexpected, you should definitely see his show "Ben Schwartz and Friends." Along with special guests, Ben will improvise comedic acting chops, which will be different in each venue he will perform on. This makes us wonder what he will bring to the Paramount Theatre this October 29. Of course, see him at the theatre to experience it! Don't miss this chance and buy tickets now!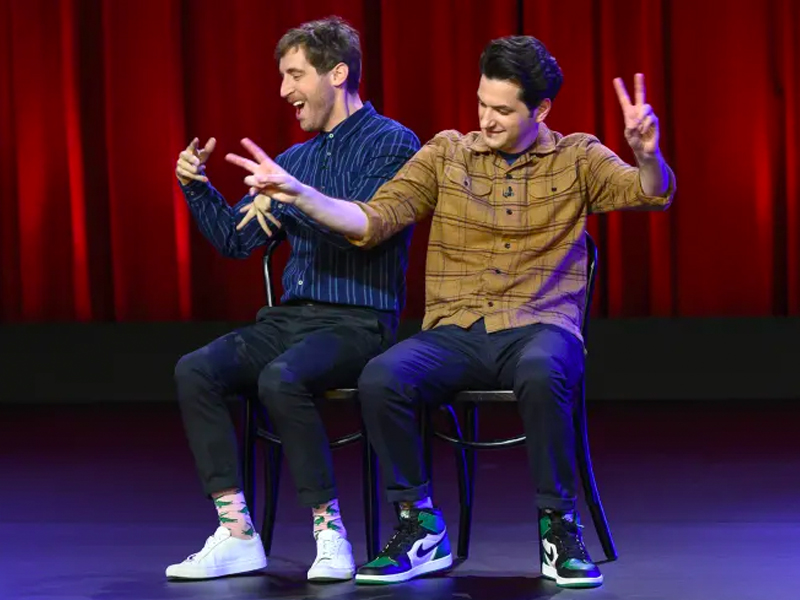 Ben Schwartz is an actor, comedian, producer, and writer memorable for his fan-favorite character Jean-Ralphio in the sitcom Parks & Recreations. He has become one of the most popular comedians of today because of his witticisms, smooth comedic timing, and his lowkey type of persona. Definitely, what makes him stand out in an array of comics is his ability to breathe life into characters, both live-action and animated, might they be improvised or practiced. He does the character justice by making them fun personalities, and he is just funny like that.
Ben Schwartz started appearing in movies and TV shows in 2007. However, his successes were more in the background. In 2009, he co-wrote the opening number of Hugh Jackman during the 81st Academy Award. This contribution has brought him an Emmy Award for Outstanding Original Music. His big break as a comedic actor came when he played his now-famous character Jean-Ralphio, a cocky character that annoys most of his co-workers, in Parks & Recreations in 2010. After that initial success, it was smooth sailing for him. The character would open many doors for him. Among his early works is his role as a series regular for J.J. Abram's television show Undercover playing Bill Hoyt, a CIA field agent. He also started appearing on HBO's Funny or Die, College Humor, and Comedy Bang! Bang!
During the latter years of the 2010s, he emerged on bigger projects. These years were when his voice acting reached its peak. In 2017, he voiced the character Dewey Duck in DuckTales. The same year, he appeared on Home: Adventures with Tip & Oh's, an animated show reiteration of the famous Home film. His biggest voice-acting project is the live-action Sonic the Hedgehog. He also worked on many Netflix shows and movies, such as the comedy series Space Force, the comedy film Standing Up, Falling Down, and the improv comedy show Middleditch and Schwartz. His latest acting role is in the movie Renfield.
On the other hand, he has contributed to the scripts of Adult Swim's Robot Chicken, the Weekend Updated on Saturday Night Live, and Late Show with David Letterman.
Currently, the stellar comedian is on tour for his "Ben Schwartz and Friends" improv show. One of his favorite visits will be at the Paramount Theatre Seattle. He will be visiting the premiere theatre multiple times; catch him there on October 29 with surprise special guests! Buy tickets now!