Paramount Theatre Seattle | Seattle, Washington
The unforgettable female punk rockers – Bikini Kill have announced that after a twenty year break they are ready to reunite and return to the stage! What better way then to celebrate by a live show in one of the most important cities for grunge and punk music, Bikini Kill will be heading to Paramount Theatre in Seattle on Monday 16th March 2020! Get ready for an insane night ahead, full of all of the riot energy that you know and love Bikini Kill for! Tickets are selling fast, grab yours to be a part of the crowd!!!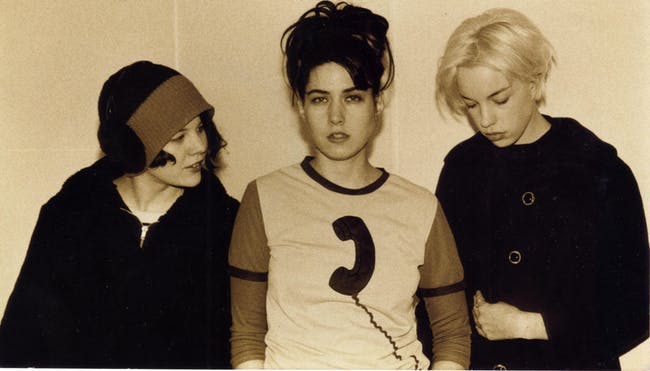 Right in the heart of political mess, comes the best band to blow off steam, with the 2020 Election truly on its way we've got the perfect show for you as the pioneering Punk Riot girl band have announced their return to the stage! As they reunite the epic group, fans all around the world are running to grab tickets as this opportunity hardly comes around every day!
Bikini Kill first grabbed our attention all the way back in 1990 as they formed in Washington by singer and songwriter Kathleen Hanna, guitarist Billy Karren and bassist Kathi Wilcox along with their drummer Tobi Vail. Together they have become one of the most important bands across the female punk scene and are known best for being a strong part t the riot grrrl movement during the 1990's. Together they had a solid almost ten years creating EP's and Albums and performing across the US and the rest of the world but in 1997 they decided it was time for a break.
Their infectious music has lived on and with the announcement of their 2020 reunion tour, their fans can't quite believe what is happening!
"I hope that for some people, it's the gateway drug to feminism…. I hope they listen to the music and have feelings that they've already felt reinforced. Like, 'These things are happening to me and I don't know why and I'm not alone.'"
It's the classic punk era brought back to life for 2020, with their incredible performances, Bikini Kill are much loved all around the world, particularly by their female power fan base. If you love them and really, who doesn't?! Then join Bikini Kill for their unforgettable Reunion Tour right in Seattle – the birthplace of grunge and feminist punk music at it's very best! It's about to kick off!!