Paramount Theatre Seattle | Seattle, Washington
This spring, legendary comedian, host, commentator, and announcer Bill Maher is embarking on a much-awaited tour across major cities in North America! On Saturday, 1st April 2023, the Real Time with Bill Maher Star is set to deliver a sensational show at the Paramount Theatre Seattle. If you're looking for some politically charged humor and satire comedy, Bill Maher is your man! He is a top TV personality and comedian who has been known for his relentless jokes. Regarded as one of the top comedians of all time, Bill Maher is set to deliver a show guaranteed to keep you laughing from start to finish! Hurry and grab your tickets now before it's too late!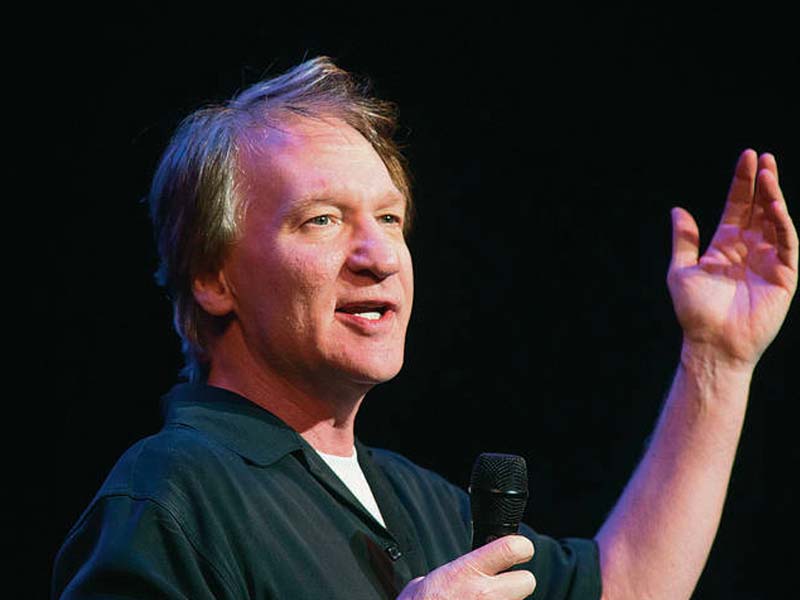 Bill Maher is a Primetime Emmy Award-winning and Grammy-nominated host and political satire comedian. His works with Real Time With Bill Maher and Politically Incorrect have made him one of the most celebrated comedians on television. Aside from TV appearances, Maher can also be heard on his podcast, Club Random. Born in New York City, Maher emerged in 1979 and has worked his way into becoming one of the world's top stand-up comedians and TV hosts. His political satire, social commentaries, and knack for targeting politically correct groups have made him an infamous but much-beloved personality.
From 1993 to 2022, Maher starred in the popular political talk show, Politically Incorrect. One year after wrapping up the show on Comedy Central, Maher moved on to host the popular show Real Time with Bill Maher. The weekly hour-long program has been ongoing since 2003. Two years later, Comedy Central ranked Bill Maher at number 37 of the 100 Greatest Comedians of All Time. By 2008, he released a documentary film titled Religulous. Throughout his four-decade career, Maher has made numerous appearances in movies, TV series, and documentaries. Often appearing as himself, Maher has developed a stellar acting career. He has also released ten HBO comedy specials, including the 2022 special #Adulting. Maher has also authored eleven books, the latest being The New New Rules: A Funny Look At How Everybody But Me Has Their Head Up Their Ass. The non-fiction book debuted at number 11 on The New York Times Best Seller list upon its release in 2011.
Tickets to see Bill Maher at the Paramount Theatre Seattle are now available! Score your tickets now and see why Maher is one of the greatest comedians of our time!