Paramount Theatre Seattle | Seattle, Washington
Get ready to howl at the moon when Bob Weir and the Wolf Bros come to Paramount Theatre, in Seattle on Sunday, October 23rd, 2022. It's an all-star cast consisting of Bobby Weir, Don Was, Jay Lane and Jeff Chimenti featuring The Wolfpack with special guest Barry Sless on pedal steel. Grab your tickets right here for an epic night of Grateful Dead, Bobby's solo albums and much more! Plus, it's an extra special celebration, so bring out the cake and candles for Bobby's 75th birthday.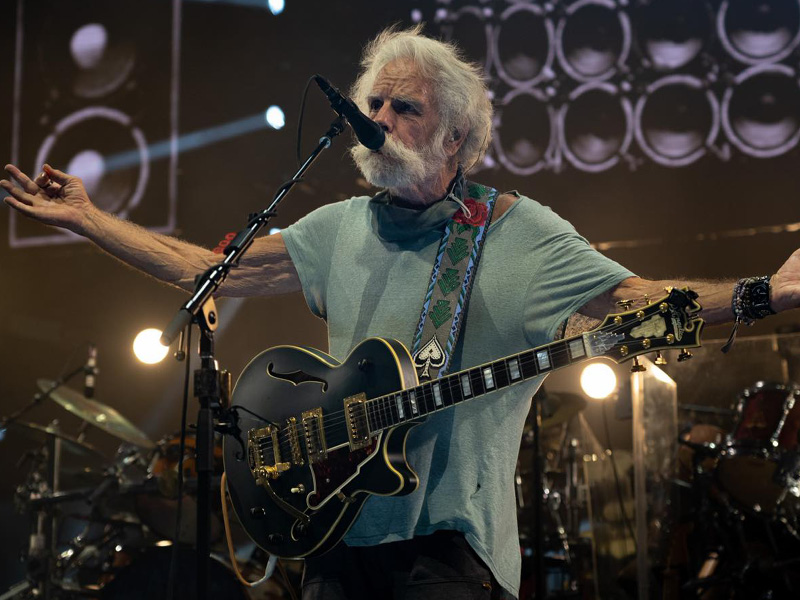 Bob Weir and Wolf Bros most recent album, Bobby Weir & Wolf Bros: Live In Colorado, features a collection of songs recorded at the band's live performances at the historic Red Rocks Park & Amphitheatre in Morrison, CO and the Gerald R. Ford Amphitheater in Vail, CO in June 2021, the record documents their first live audience concerts in over a year due to the pandemic.
Founding member of the legendary, Grateful Dead, Bobby Weir received a Grammy Lifetime Achievement Award in 2007, is one of rock world's finest and most distinctive rhythm guitarists, has been honored with the Americana Music Association's Lifetime Achievement Award, the Les Paul Spirit Award, as well as a Goodwill Ambassador for the United Nations Development Program.
Grammy Award-winning producer and founder of the '80s funk-rock band Was (Not Was), Don Was, is known for hits such as "Walk The Dinosaur" and "Spy In The House Of Love." As a producer, Was has been honored with four Grammys for his production work including, Best Album for his work with the Rolling Stones and Bonnie Raitt.
Longtime Weir collaborator and drummer, Jay Lane, first played as part of Weirs band, RatDog. He was also one of Primus' first drummers and recently performed with Phil Lesh and Friends as well as Dead & Company.
Keyboardist Jeff Chimenti also performed with Bob Weir & RatDog, The Dead and Furthur, and has been a member of Dead & Company since the band's formation in 2015. In 2020, Jeff Chimenti joined the Wolf Bros when the band began featuring The Wolfpack.
The Wolfpack are a string and brass quintet consisting of Alex Kelly, Brian Switzer, Adam Theis, Mads Tolling and Sheldon Brown.