Paramount Theatre Seattle | Seattle, Washington
A legendary performance from a blues legend will come your way this summer as the guitar-slinging multi-Grammy award-winning artist Buddy Guy brings his "Damn Right Farewell" Tour to the Paramount Theatre Seattle. If you are a fan of Buddy Guy's blues tunes that speak right to your soul, missing this concert on August 10 would be a big crime. The show is part of the Blues virtuoso's final trek — his final tour before he hits retirement. Joined by the blues-rock guitarist Eric Gales, the show is your ultimate way of showing love and support to the 86-year-old living legend. To say that this concert would be memorable is an understatement. So be sure to get your tickets to not miss this event. Purchase yours through the "Get Tickets" link.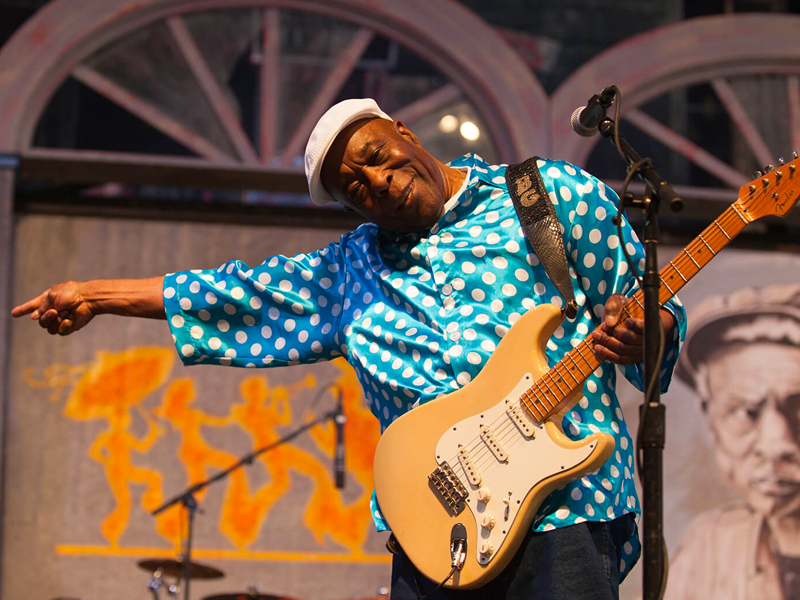 Buddy Guy is a living legend in the music industry with a career spanning seven decades. With a number of hits under his belt, eight Grammy awards, 37 Blues Music Awards, and a Grammy Lifetime Achievement Award, this living legend has seen and done it all. He has been performing professionally since the 1950s, spanning more than seven decades. The blues musician, who is 86 years old, has seemingly decided to retire.
Midway through February, he will kick off his "Damn Right Farewell Tour" in Rockford, Illinois, before making his way to Indiana, Michigan, and Louisiana, with the final stop being in Baton Rouge, where he got his start in the music business. He recently added a concert date at the Paramount Theatre Seattle on August 10.
Along for the ride on his Seattle stop is one of the blues world's most revered guitarists, Eric Gales. Also known as Raw Dawg, Gales is known for being a child prodigy of the 80s and for his career-defining hits, including "Freedom from My Demons," "Boogie Man," "Southpaw Serenade," and "Help Me Let Go," among many others. It goes without saying that he was deeply influenced by Buddy Guy, making this farewell concert more memorable.
Tickets for the "Damn Right Farewell Tour" are now officially on sale. You can make your reservations here through the "Get Tickets" link.