Paramount Theatre | Seattle, Washington
Do you want to have a great laugh from one of the Original Kings of Comedy? Join the American actor, comedian, and game show host, Cedric the Entertainer, in an evening of witty comedy that will leave you rolling in the aisles. The 57-year old will show his comedy prowess this Saturday, June 25th, at the Paramount Theatre Seattle. Be entertained by the class act of Cedric that exudes the "favorite Uncle energy" that we all loved from him all these years. Be amazed by his ability to use anecdotes and storytelling to reveal certain truths about American society — simply clever inoffensive comedy at its finest! If these all sound good to you, be sure to order your tickets now! Click on the "Get Tickets" button to secure yours!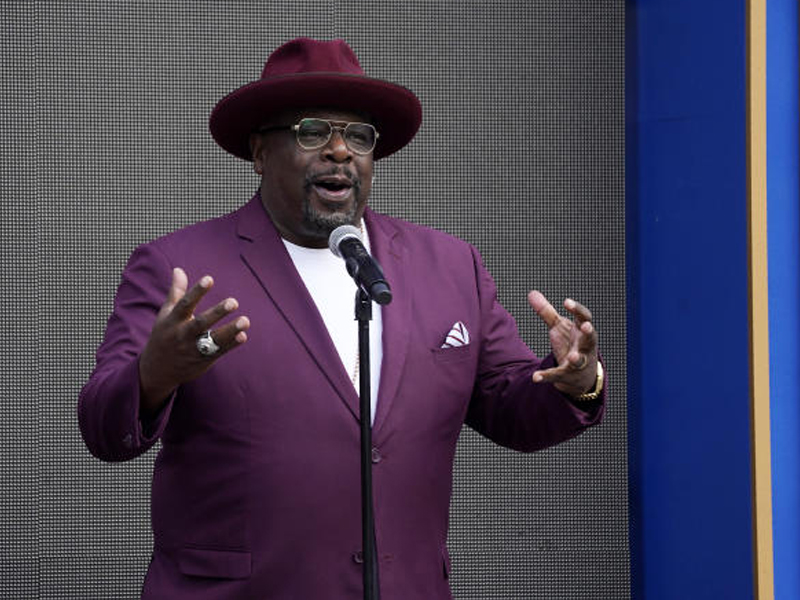 Cedric the Entertainer has become a prominent figure in comedy for more than three decades. Thanks to his natural brand of humor that stands out among his contemporaries.
His longevity can be attributed to his dedication to his work in and out of the comedy stage. It can be readily remembered that he has rose to fame when he played Steve Harvey's friend Cedric Jackie Robinson on "The Steve Harvey Show." He also cemented his name in the industry by being part of the Def Comedy Jam and BET's Comic View.
He is also famous as one of the four headliners of the stand-up comedy tour "Kings of Comedy," along with other legendary names in comedy: Steve Harvey, D. L. Hughley, and Bernie Mac. The four OGs traveled the country, and the massive success they got from the string of shows across the US propelled them to be household names in the entertainment industry. Their act was later made into a Spike Lee film, "The Original Kings of Comedy. "
In addition, Cedric has ventured into television and film and has acted in countless movies and TV series. The most notable of which is when he played Eddie Walker in the "Barbershop" film and TV series. He is currently active in the CBS sitcom "The Neighborhood," among many other roles and guestings in several shows.
This comedy OG has received a ton of awards and recognitions in his career. But perhaps the most important distinction is THE RICHARD PRYOR COMIC OF THE YEAR AWARD from Black Entertainment Television in 1994. This was awarded to him for his ground-breaking work as host of Def Comedy Jam and BET's Comic View (1994-95 season).
Indeed, Cedric is an icon that needs no introduction. Thus, we can easily say that his show this June at the Paramount Theatre Seattle will be an easy sold-out. So if you want to see him live, make sure to grab your tickets now because they are running out fast.