Paramount Theatre | Seattle, Washington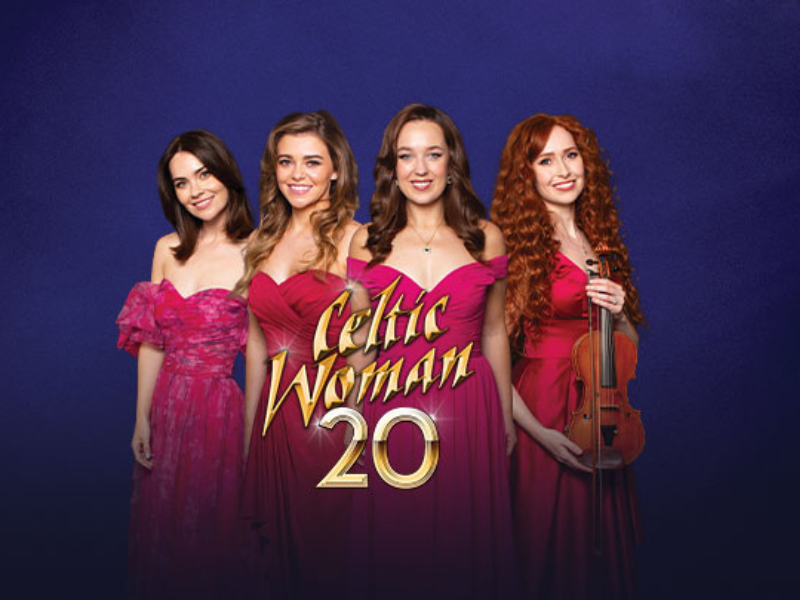 The Grammy-nominated Irish group CELTIC WOMAN is celebrating 20 years together! Join them as they celebrate the long road they've taken as told through some of their best hits. This internationally acclaimed group is one that will leave you breathless! Enjoy the show as they dazzle their US audiences once again with uplifting performances.
The Celtic Woman 20th Year Anniversary Tour is going around cities in the United States, including a highly anticipated stop in Seattle, Washington. If you want to catch these fine ladies put on a live show, you can head to the Paramount Theatre Seattle on Wednesday, the 15th of May, 2024. Prepare to sing and groove along to all their greatest hits!
Tickets to the Celtic Woman 20th Year Anniversary Tour in Seattle are on sale right here. Secure yours by clicking 'GET TICKETS' and remember to be quick because the show is selling out fast!
Over the past two decades, Celtic Woman has not only become a musical powerhouse but also a cultural phenomenon of global proportions. Their albums and DVDs consistently achieve multi-platinum status, and their concert tours continue to resonate with a dedicated worldwide fan base. Celtic Woman serves as both a remarkable recording ensemble and a world-class performance collective, introducing some of Ireland's most talented musicians and vocalists to the international stage.
Their repertoire is a rich blend of Irish classics, contemporary hits, beloved classical pieces, and captivating original compositions. While the group's lineup has evolved over the years, the distinctive Celtic Woman sound remains constant, showcasing the exceptional talents of its members both individually and in harmony.
Celtic Woman comprises four exceptionally talented Irish women whose performances breathe life into centuries-old musical and cultural traditions. In their live shows, their angelic voices and instrumental mastery are complemented by a vibrant ensemble that includes Irish dancers, bagpipers, and a full band proficient in various traditional Celtic instruments like the bodhrán, tin whistle, bouzouki, and Uilleann pipes.
A special addition to this anniversary tour is soprano Mairéad Carlin, a returning member who once again graces the stage. She is joined by soprano Muirgen O'Mahony, virtuoso on fiddle and Irish harp Tara McNeill, and the group's newest member, the multi-talented Emma Warren, known for her performances in "Riverdance," "Heartbeat of Home," and her recent role in "Les Misérables" in London.
Additionally, later this year, PBS will broadcast the "20th Anniversary" TV special across 60+ local PBS stations in North America. Filmed at The Helix Theatre in Dublin, Ireland, this special takes viewers on a nostalgic journey back to where it all began two decades ago, in the very same theater. The TV program features appearances by original members Lisa Kelly, Máiréad Nesbitt, Méav Ní Mhaolchatha, and Chloë Agnew, who join Celtic Woman for a captivating performance filled with emotion and heart-stirring moments.
Catch these wildly talented women when they land in Seattle, Washington! It's going to be a night of powerhouse hits you cannot miss.