Paramount Theatre Seattle | Seattle, Washington
Chelsea Handler's talent for telling a story in the most hilarious of ways has earned her a huge following. People have fallen in love with her RAZOR sharp wit, perfect timing, and fearless honesty, and now she's bringing all of those super-duper cool things and more on a brand new tour called "LITTLE BIG BIT***" which will take audiences on an awesome journey into all of the things that made her into the woman she's today. She will be coming to the Paramount Theatre in Seattle on Saturday, November 11, 2023, and you can expect to have one of the most memorable shows of your life, but you need to act really fast. Being the huge star that she is, you can expect a rush on tickets as everyone will want to be there. Luckily for you, we have made the process of SECURING tickets very easy, and all you have to do is click the "GET TICKETS" button and follow the prompts.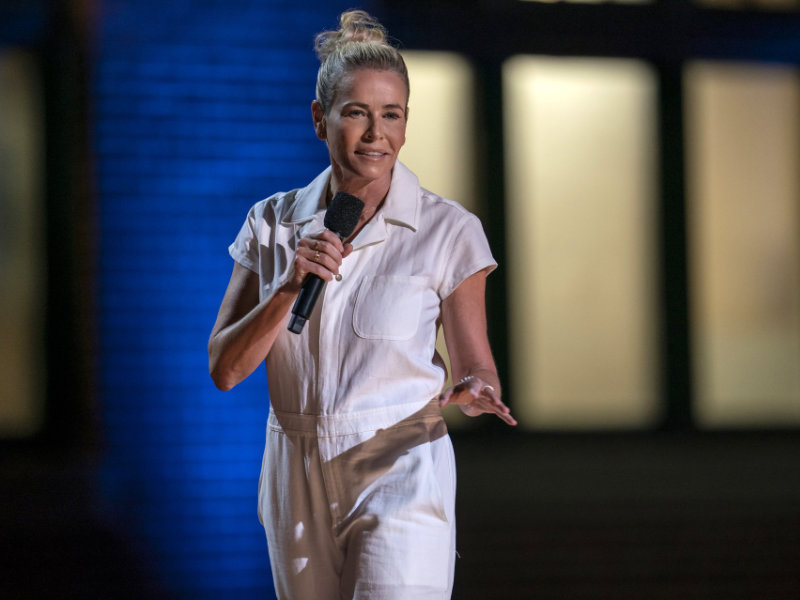 Chelsea Handler was born on February 25, 1975, to a Jewish father and a Mormon mother in Livingston, New Jersey. She uprooted her life at the young age of 19 to head west to Los Angeles in search of an acting career. She planned to move in with her aunt in Bel Air and get a job in the service industry there. At the time, she was required to take a course on driving under the influence, during which she shared her arrest story. It was a lightbulb moment that inspired her to pursue a career in stand-up comedy, because her crowd really enjoyed it.
Her foray into comedy acting came when she appeared on Girls Behaving Badly on the Oxygen Network from 2002–2005. She would then move on to guest star on a wide variety of hit television shows, including The Practice, My Wife and Kids, and The Bernie Mac Show. She'd emerge from the experience a better, more accomplished person.
Destined for greatness, but experiencing several bumps along the way, she made a few unsuccessful attempts at hosting, like the E! network's "The Chelsea Handler" show, which only aired for two seasons. Things soon turned in the right direction for her when, on that same network, she had a half-hour show called, "Chelsea Lately," something for which she has become best known. It ran for seven years and earned her the title of the only female talk show host during that time.
A Grammy nomination and her own HBO Max comedy special, "Evolution," followed in 2020. She started her "Vaccinated and Horny" tour in 2021, and in 2022 she released her critically acclaimed Netflix special, Revolution.
She also made the New York Times best-seller list for five out of the six books that she wrote. Not only has she written those books, but she also has her very own columns in NOW, the British magazine, as well as Cosmo.
She is a very interesting human being, and her stories are very inspiring indeed, which is why this tour based on her life will bring audiences up close and personal with the superstar. Getting yourself there is a must, so act now to secure your spot before it is too late.