Paramount Theatre | Seattle, Washington
EVENT RESCHEDULED TO WEDNESDAY 3RD MAY 2023. Originally Saturday 1st October 2072. All original tickets are still valid!
A great deal of excitement ––and perhaps nostalgia–– will undoubtedly envelop the walls of Paramount Theatre Seattle on the first day of October, as the Australian Hall of Fame rockers Crowded House bring the excitement of their "Dreamers Are Waiting Tour" to Seattle. Join the 90's hitmakers in an evening that will not only take you down memory lane but will introduce you to the new tunes from the beloved band. This tour is the band's first in over a decade, so be a part of this historic tour. Get your tickets now by clicking on the "Get Tickets" button. Be sure to tag your friends along and, together, experience the band's epic comeback as they perform legendary anthems from their 35-year career, along with fresh new music. See you there!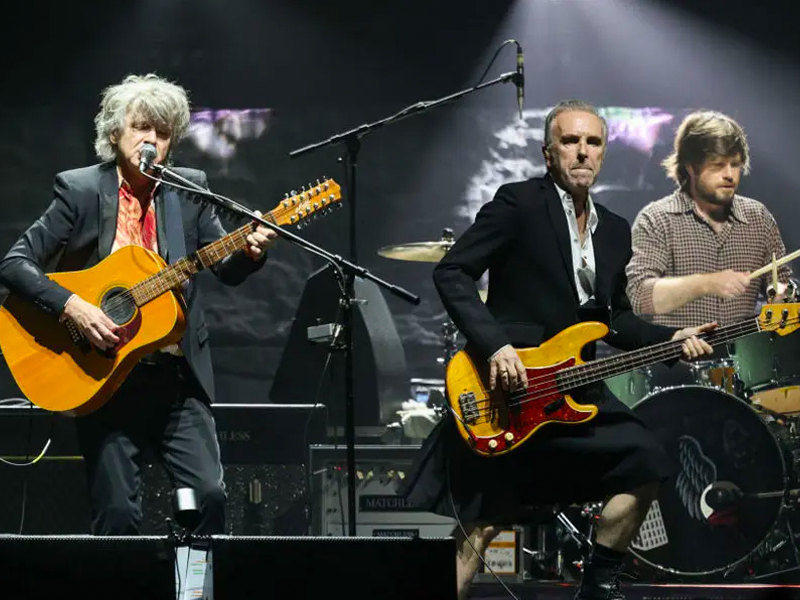 Formed by Neil Finn in 1985 after dissolving his former band Split Enz, Crowded House is an Australian band that became an international sensation in the 80s and the 90s. Thanks to the band's high-quality songs that combine irresistible melodies with meticulous lyrical detail.
The band's original lineup includes Neil Finn, Paul Hester, Nick Seymour, Tim Finn, and Mark Hart. The boys made a superstar status outside Australia and New Zealand after their debut self-titled album hit the chart's top spots in the US and the UK. The hits "Don't Dream It's Over" and "Something So Strong" are both massive anthems from the band, which helped them develop a solid international cult following that continued to thrive even after their breakup in 1996.
Following the tragic death of Paul Hester in 2005, Neil Finn and Nick Seymour felt emotionally compelled to bring Crowded House back. Thus, they re-grouped in 2006 with a new drummer Matt Sherrod. The band released its first album after the regrouping, entitled "Time On Earth." The album is a commercial and critical success. They released another album in 2010 named "Intriguer." Although these two albums were massively successful, the band did not make a follow-up –– not until last year when the band announced that they were crafting a new album entitled "Dreamers Are Waiting."
Now ARIA Hall of Fame Awardee, Crowded House is back in full force this year for another exciting tour. The band will embark on a 21-date North American tour, which will kick off in Philadelphia this September 2 and will conclude in Vancouver come October 3. The band will stop in major cities, including New York, Boston, Toronto, Nashville, Denver, and Los Angeles. They will make a stop at Paramount Theatre Seattle this Saturday, October 1st.
"Crowded House are delighted at long last to be able to play shows in North America. We have been picking up the pace recently as the world opens up and can't wait to present the show with this band lineup in absolute top form to the good folk of North America, from sea to shining sea," said founding member Neil Finn, who will play the tour alongside Nick Seymour, Mitchell Froom, Liam Finn, and Elroy Finn.
Click on the "Get Tickets" button for a secure and fast transaction. Order your tickets now to guarantee the best seats in the venue.