Paramount Theatre | Seattle, Washington
YouTube sensation Daniel Howell will be bringing all the fun of the apocalypse to Paramount Theatre Seattle this Tuesday, November 29, for an evening of utmost hilariousness as part of his "We're All Doomed Tour." Join hundreds of other comedy-lovers in laughing about the things that make you uncomfortable and let the sarcastic humor of Daniel Howell enlighten your pessimistic brains. Grab a ticket for the show and prepare to hear the savagely self-deprecating humor of the 31-year-old social media star on an evening that will make you laugh at Earth's impending doom. If you don't feel hopeful about the future, at least laugh about it with other standup comedy fans and simply say, "we're all doomed!" Grab your tickets now and prepare for an earth-shattering comedy show!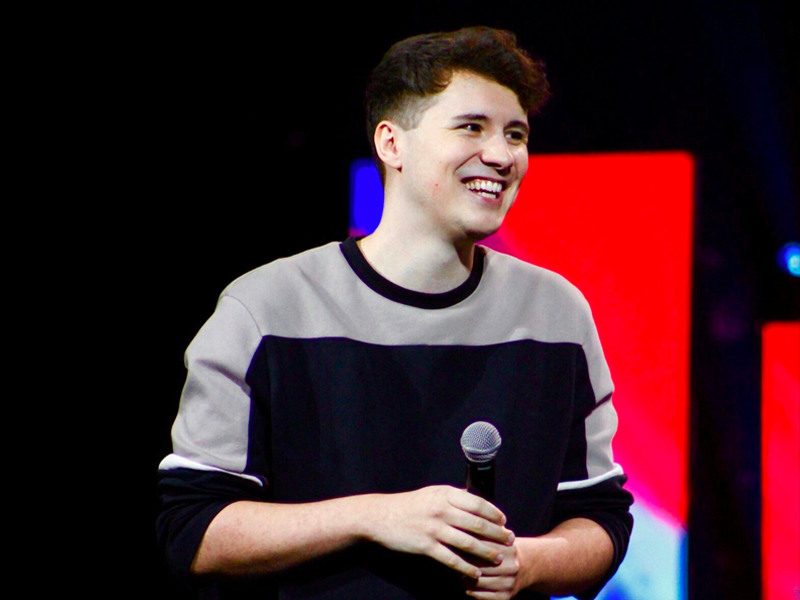 Youtube comedian Daniel Howell is bringing humor to the world again with his new "We're All Doomed!" tour. This show is his first time back after "Interactive Introverts" with Phil Lester in 2018. After taking a hiatus from posting Youtube videos for two years, the Youtube comedian posted a video last May explaining his break, talking especially about his struggle with self-acceptance and coming out. In addition, he promises to continue posting videos and, with the delight of fans –– a new world tour.
The "We're All Doomed" show tour adds pessimistic feelings about the world possibly being close to its end with "sarcasm, satire, and a desire to skewer everything wrong with society." Daniel offers the best coping mechanism, as they say, which is humor.
"We all wake up in the morning, look at the news, have a bit of an internal panic, and then we all get dressed for work and pretend that everything's normal while there's rising sea levels and bees falling on the floor," Daniel says during an interview with Variety Australia. "But I feel like we all just need to have a moment of radical acceptance, where we just put everything out on the table and maybe make a few inappropriate jokes—I'm a big fan of humor as a coping mechanism," he adds.
The tour date begins in September in the United Kingdom. Fans of the comedian in Seattle, brace yourself as he comes to Paramount Theatre on Tuesday, November 29. Tickets are still available, so don't miss this chance for a good time. The "Get Tickets" link on this site is waiting for you, so grab your tickets now.