Paramount Theatre | Seattle, Washington
Calling all fans of David Byrne and Talking Heads – the legendary frontman is on tour in 2018 with his latest album "American Utopia," and he's bringing the show to the Paramount Theatre Seattle on the Thursday 24th May 2018 in what is his "most ambitious," live tour yet!! It's bound to be incredible – so don't delay! Get your tickets NOW while they last!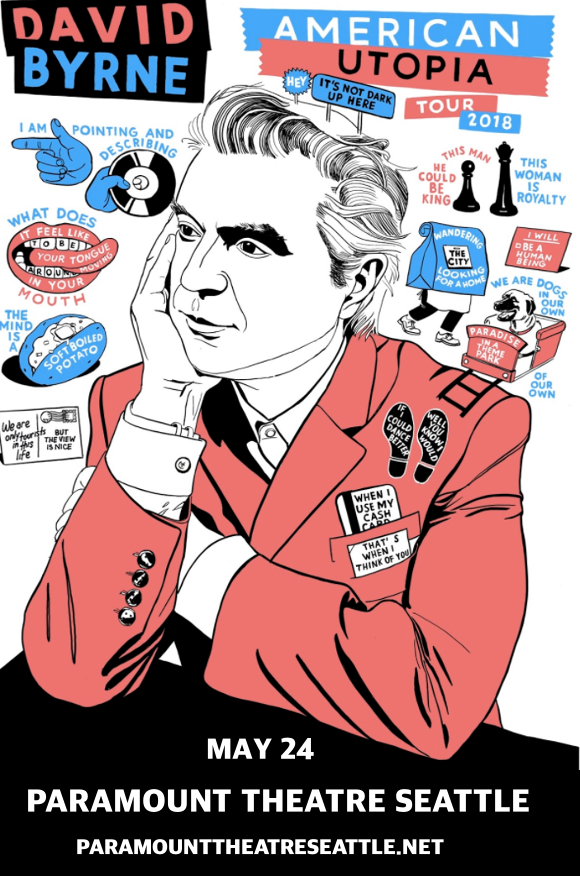 Previously the frontman of the Talking Heads, David Byrne has since forged a successful solo career. His most recent release, "American Utopia," is a political work, giving listeners a nuanced view of America, in both positive and negative aspects, offering hope in difficult times. "I'm certainly not describing any utopia," David Byrne confirmed in an interview. "Some of the verses, especially, are kind of dystopian, or not exactly cheerful. But they're countered by the choruses, which seem to give a sense of hope."
Get ready to experience it all live – get your tickets while they last!!