Paramount Theatre | Seattle, Washington
You'll feel like you hit the Gold Rush this October 26 as you immerse yourself into the definitive music of Death Cab for Cutie. The Seattle-based band will perform at their hometown's Paramount Theatre Seattle in a two-night show to promote their latest album, "Asphalt Meadows." Sing along to the band's new single "Roman Candles," as well as other career-defining hits from the Ben Gibbard-led band, such as "I'll Follow You in the Dark," "Soul Meets Body," "Gold Rush," "I Will Possess Your Heart," among many others. Let Ben Gibbard's rich, wistful vocal tone take you to the glory of the 2000s, and let the band's superb musicality take you on a concert ride that is distinctly Death Cab for Cutie! So mark your calendars and grab your tickets because this is a concert experience you wouldn't want to miss. Hit the "Get Tickets" button now!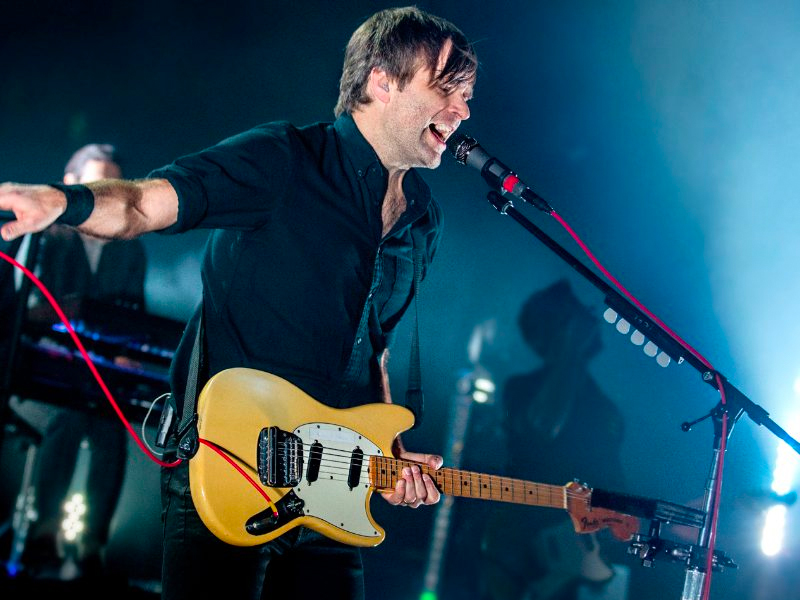 Formed in Bellingham, Washington, in 1997, Death Cab for Cutie is an American rock band known for its distinct sound, combining sensitive songwriting and memorable melodies. The band is currently composed of Ben Gibbard (vocals, guitar, piano), Nick Harmer (bass), Dave Depper (guitar, keyboards, backing vocals), Zac Rae (keyboards, guitar), and Jason McGerr (drums). The band fused grungy rock and bittersweet indie-pop sounds in their first four albums before debuting their major-label album in 2005. The album "Plans" became the career-defining record for the band. Its singles "I'll Follow You in the Dark," "Crooked Teeth," and "Soul Meets Body" became the band's anthem. The latter made it to the Top 5 in the US Alternative Airplay and #1 in the Billboard US Adult Alternative Songs. These successes foreshadowed how successful the band would be in the years to come. Four more best-selling albums later, Death Cab for Cutie became a household name in the alternative rock music scene.
This year the band is releasing its 10th album "Asphalt Meadows." The band has also shared the lead single "Roman Candles" and announced a forthcoming tour, including dates alongside Illuminati Hotties, Low, and Yo La Tengo. The band will make a stop at Paramount Theatre Seattle for a two-night concert on October 26 and 27. This is a special concert for the band, which had its humble beginnings in Seattle. Catch them on their first night on Wednesday by ordering your tickets here. Click on the "Get Tickets" button for a safe and fast transaction.