Paramount Theatre | Seattle, Washington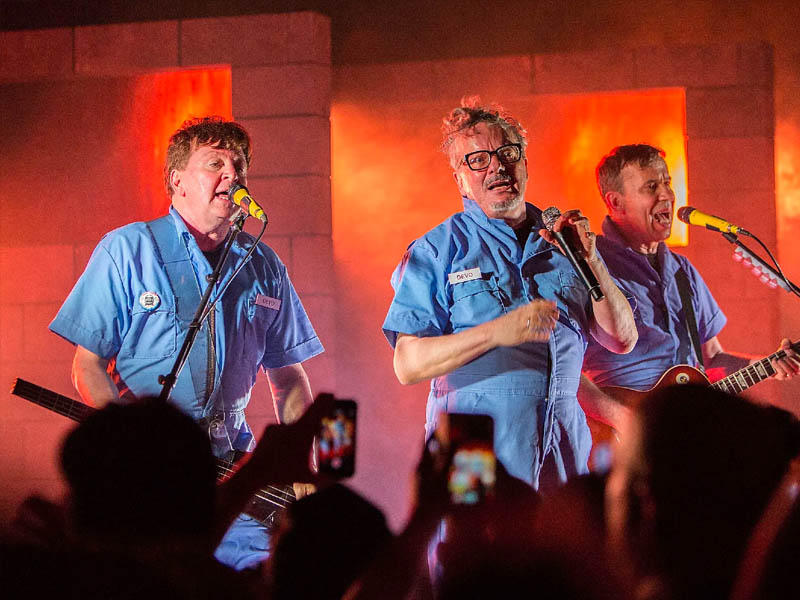 A phenomenal era is ending, but before that happens, a massive trek is in the works! Devo is celebrating their fifth decade in the scene, and they've dedicated their farewell tour to commemorate the remarkable legacy. The highly-anticipated outing will send the "Whip It" stars across 16 major cities, including a coveted stop in Seattle, Washington! The Farewell Tour Celebrating 50 Years of De-Evolution promises an incredible setlist packed with Devo's iconic staples. On Tuesday, 7th November 2023, Devo, the band, who popularized the new wave with wacky visual presentations, will take over the Paramount Theatre Seattle! Fans can absolutely look forward to a fantastic concert showcasing Devo's various music styles, plus their signature jumpsuits, hat, and electrifying energy! It's a shame that this is their farewell tour. But before they go, you better score tickets now and catch Devo at the Paramount Theatre Seattle! Tickets are now available through the Get Tickets link!
Since emerging from Akron, Ohio, during the late '70s, Devo has become the new-wave icon thanks to their outstanding act. The band not only performs excellent music but also provides audiences with their visual presentation – donning wacky hats and matching jumpsuits. Devo first made it big in 1977 upon releasing their sophomore single, a Rolling Stone cover of "(I Can't Get No) Satisfaction." The song, which made waves in the U.K. and Australia, was featured in their EP, B Stiff.
By 1980, the band finally debuted on the Billboard Hot 100 their massive hit single, "Whip It." Peaking at number 14, the song was certified gold in the U.S. after garnering plenty of airplay and unit sales. Their third album Freedom of Choice, which spawned the hit song, moved on to become Devo's best-selling effort of their career. It sold over one million copies and was certified platinum.
Devo fanatics can look forward to a plethora of new and old hits from their diversified setlist. The band's recent 2023 gigs covered songs as far back as their debut EP to their latest album, Something for Everybody, released in 2010. Recent gigs have delivered staples like "Beautiful World" from New Traditionalists and "Peek-a-Boo" from Oh No! It's Devo, "Mongoloid" from Q: Are We Not Men? A: We Are Devo! and more. Of course, a Devo concert will not be complete with unprecedented hits from Freedom of Choice, such as "Whip It," "Gates of Steel," and the title track.
Devo's band members, Mark and Bob Mothersbaugh, Gerald Casale, Josh Freese, and John Hager, have been known to still deliver fantastic productions. Some of them may well be into their '70s, but they still perform a high-energy show like it's 1980! Fans can definitely look forward to a fantastic nostalgic trip when they come and see Devo light up the Paramount Theatre Seattle on Tuesday, 7th November 2023!
Devo's concert at the Paramount Theatre Seattle is guaranteed to be a hassle-free night out. The venue's prime location can easily be accessed from all parts of the city. Moreover, the theater is also equipped with plush seating and state-of-the-art facilities. Lastly, the concert hall's impressive architecture completed the ultimate entertainment experience! You won't want to see your concerts in any other venues other than the Paramount Theatre!
See Devo light up the Paramount Theatre Seattle on Tuesday, 7th November 2023, by securing your tickets now!