Paramount Theatre | Seattle, Washington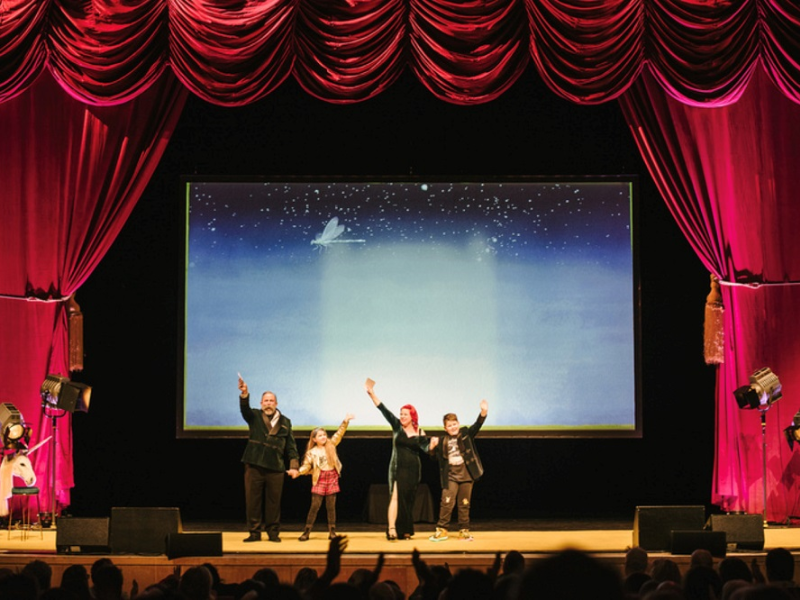 Stars of the insanely popular TV show 'Escape To The Chateau' are headed to Washington! STG Presents Dick & Angel: Dare To Do It at the Paramount Theatre Seattle on Monday, February 26th. Television icons Dick and Angel Strawbridge are on their way to the US and Canada to bring their much-awaited tour, featuring an hour of stories, jests, and maybe a game or two! Join the duo and listen as they passionately share their backgrounds, how they met, and why they "dared to do it" for the past couple of years. Everyone knows that they're quite the unusual pair, yet their charisma is evident in their story - a tale that they wish to share with the world! While the Paramount Theatre in Seattle is undeniably grand, the intimacy this venue provides will allow everyone to truly connect with the couple. Grab your tickets now by pressing the "Get Tickets" prompt above!
Dick and Angel Strawbridge are dropping by Seattle on Monday, February 26th as they bring their "Dare To Do It" Tour across US and Canada!
"We are so excited for our family adventure to the US and Canada. It's such an honor for us to finally meet fans of Escape To The Chateau across the pond, and we can't wait to give our audience a deeper insight into our lives and who we are. We're looking forward to having lots of fun on our exciting whistle-stop tour!" - Dick & Angel
The married couple appeared on the famous home renovations program "Escape to the Chateau" for nine series, ending just last year. This series followed the entire family's journey renovating a 19th-century chateau in Martigné-sur-Mayenne, France.
The Guardian brands their show as a proper fairytale, mentioning how it is 'really romantic' despite being filmed in a derelict castle in France with walls close to crumbling into pieces. "This kind of program requires not just work to be done but major setbacks, deadlines, rapidly dwindling finances, and a story. All of which it has. Tick, tick, tick."
In addition to the description above, the article continues to praise the family's enthusiasm throughout the series. "They don't drop their heads, though; they remain upbeat and optimistic, full of enthusiasm and love – for their new chateau and for each other."
However, reports have shared that the Strawbridges and the channel parted ways earlier last spring. The couple explained in a joint statement on their Instagram page that it was a Strawbridge Family decision to end the show, mentioning that they would not add context to the situation since it could exacerbate matters further.
Despite this setback, both stars have been extremely positive throughout the issue. "The future truly could not look more exciting, and we thank you for your continued love and support," they shared.
Drive down to Washington and proceed directly to the landmark Paramount Theatre Seattle for an inspiring event that will challenge your beliefs about love, life, and the power of human connections. Doors open at 6:30PM but the event officially starts at 7:30PM, so don't be late! Reserve your spots now!