Paramount Theatre Seattle | Seattle, Washington
An intimate evening will welcome Ed Sheeran fans this Friday, August 25, at the Paramount Theatre Seattle as the global superstar brings his "Subtract Tour" to Washington. The singer-songwriter will grace the famous Seattle, Washington venue to perform the newest songs from his latest album. If you are a certified Ed Sheeran fan, this is a must-attend show you need to prepare for. The global superstar will perform "Eyes Closed," "Boat," "End of Youth," and the album's entirety in this one-night show. If you've listened to the album already, you know that the songs are full of heaps of emotions. So get ready for a stripped-down Sheeran, vulnerable and honest in conveying the emotions of his music in one intimate setting. The 2800-seating capacity of Paramount Theatre Seattle is perfect for this concert. So be sure to get your tickets early to reserve the best seats in the venue. Hit the "Get Tickets" link to reserve yours now!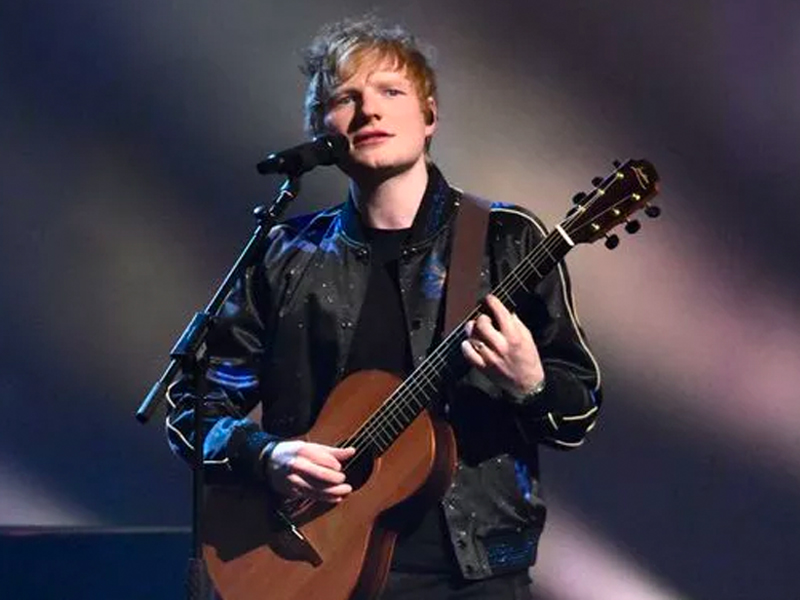 With over 150 million records sold worldwide, Ed Sheeran is undoubtedly among the best-selling artists today. From his successful debut album, "+ (Plus)," which introduced us to his skillful songwriting skills, to his latest album "- (Subtract)," Ed Sheeran proved that he is more than a one-hit-wonder. Contrary to what most critics thought, he followed his Grammy-nominated hit song "The A Team" with one hit after another. Who would ever forget "Thinking Out Loud," "Perfect," "Shape Of You," "Give Me Love," and many other songs? Whatever song you consider a favorite, there is always an Ed Sheeran song that speaks right through your heart.
Perhaps this is the ultimate facet of Ed Sheeran's music that sets him apart from other artists: he has the ability to pull off people's emotions through deeply personal and heartfelt lyrics. His unique blend of folk, pop, and acoustic styles is amplified with the songs that are uniquely his. And his latest album, "- (Subtract)," is not an exemption.
With the single "Eyes Closed," released weeks before the entire album dropped on May 5, the album promised to feature songs that show Ed Sheeran's vulnerability and passion for songwriting. The album, another mathematical symbol like its predecessors, completes the "mathematics" of his discography. The album features 14 songs on the standard edition, 18 on the deluxe CD, and 23 on the deluxe vinyl. Although it's too soon to tell, this album will undoubtedly dominate the Billboard charts in the weeks to come. After all, it is a new album by THE Ed Sheeran.
The multi-Grammy winner has proven time and time again that whatever he puts out becomes a hit. This album is no exemption. So, if you haven't listened to the entirety of the album, you better add it on repeat on your Spotify or Apple Music because you don't want to get left behind while hundreds of fans sing along to "Eyes Closed," "Curtains," "End of Youth," and all songs from the album this August 25 at the Paramount Theatre Seattle.
The Paramount Theatre Seattle is one of the lucky venues where the global superstar will perform the entirety of his soul-baring new album. This is a unique show in contrast to his stadium "Mathematics Tour." It is an intimate event that will make you appreciate more the musicianship of the one and only Ed Sheeran. So reserve your tickets now before they all run out.