Paramount Theatre | Seattle, Washington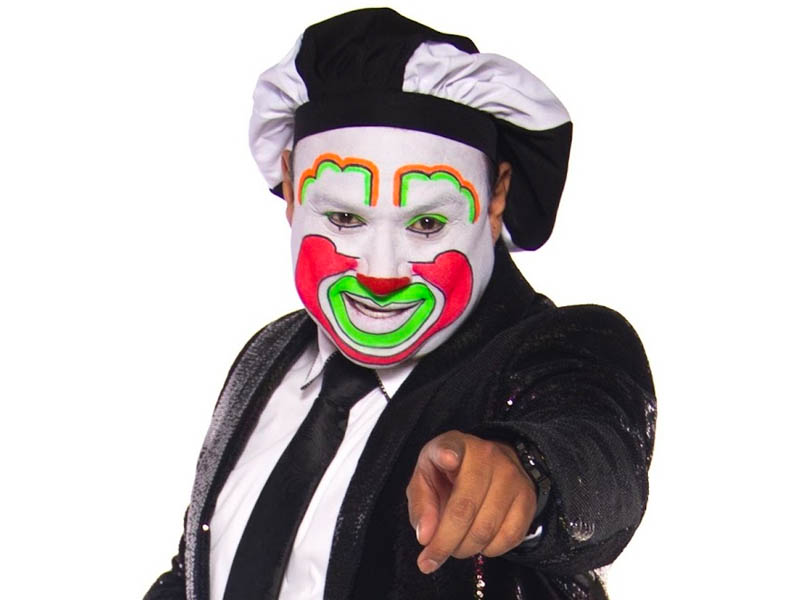 The celebrated Spanish clown Brincos Dieras is taking over America, and he's ready to bring a colossal amount of jokes for his fans! The TikTok famous comedian from Mexico is actually traveling stateside this fall, and apart from performing in a series of solo shows, he's also the featured headliner at the Elite Comedy Fest! Brincos Dieras, known for his skits and antics on the Internet, will be delivering his unmatched humor to Seattle, Washington! Fans better get ready for some top-tier jokes, hilarious anecdotes, and side-splitting punchlines as Mexico's top stand-up comedian lights up the Paramount Theatre Seattle on Wednesday, 22nd November 2023! If you love to laugh, you should bring yourself to witness the comedy genius of Brincos Dieras at the Elite Comedy Fest! This highly-anticipated show is now on sale! So you better hurry and score your tickets through the Get Tickets link before it's too late!
It is a great year for Latin comedy fans because the phenomenal Roberto Carlo, better known as his hilarious clownish alter ego, Brincos Dieras, is bringing his highly acclaimed stand-up set to North America! The celebrated stand-up coming is currently the most in-demand comedy act in the Latin American community and beyond. So, this upcoming trek featuring his latest stand-up set is slated to be the hottest Latin comedy tour of the season! The 50-year-old performer has a remarkable ability to sell out venues across the U.S. and other territories. So, if you're keen on seeing Brincos Dieras on this run, you should act fast!
Aside from his solo stand-up shows, fans can look forward to his highly-anticipated appearance at the Elite Comedy Fest. Dieras brings special guests Tito El Ranchero and El Chulo along for the ride. These two equally phenomenal comedians are set to hype up the crowd before Dieras takes the main stage as the headliner! Expect plenty of never-heard-before jokes, relentless roasts, and no-holds-barred punchlines as these comedians light up the Paramount Theatre Seattle!
Brincos Dieras is not only a master at delivering his clever bits, but he also happens to be an improv master. During his early years, he honed his comedy skills by crashing private parties and delivering impromptu stand-up comedy to unwitting party attendees. Today, he never fails to light up the room wherever he goes. His incredible experience and impeccable timing, not to mention his ridiculously hilarious look, bring top-tier comedy to fans at the Paramount Theatre Seattle. If you're wondering how Mexico's top comedian has come to claim the persona of a clown, Dieras explains that it was actually unintentional, "By mistake, I became a clown, and the key is that I would have fun anywhere, and from there, I continue doing what I love the most." Today, he is the most iconic clown from Mexico, and he has developed a large online following. His videos on YouTube and TikTok are clocking in hundreds of millions of views.
So, on Wednesday, 22nd November 2023, expect a fully packed theater as Brincos Dieras delivers his remarkable brand of comedy at the Paramount Theatre Seattle! Tickets are now up for grabs!