Paramount Theatre | Seattle, Washington
Swedish indie-folk duo First Aid Kit will blow you away like a Palomino riding off into the unknown this May 24 as they entertain hundreds of fans in their concert at the Paramount Theatre Seattle. Sisters Klara and Johanna Söderberg will surely excite all their Seattle fans in this concert filled with folk harmonies and superb musicality. Together with their special guest Hurray for the Riff Raff, the duo will perform their greatest hits and new songs from their latest album, "Palomino." Get your tickets and prepare to feel the emotions brought about by the heartwarming tunes of these Indianapolis-based indie folk siblings. Hit the "Get Tickets" link to purchase tickets for you and your concert buddies.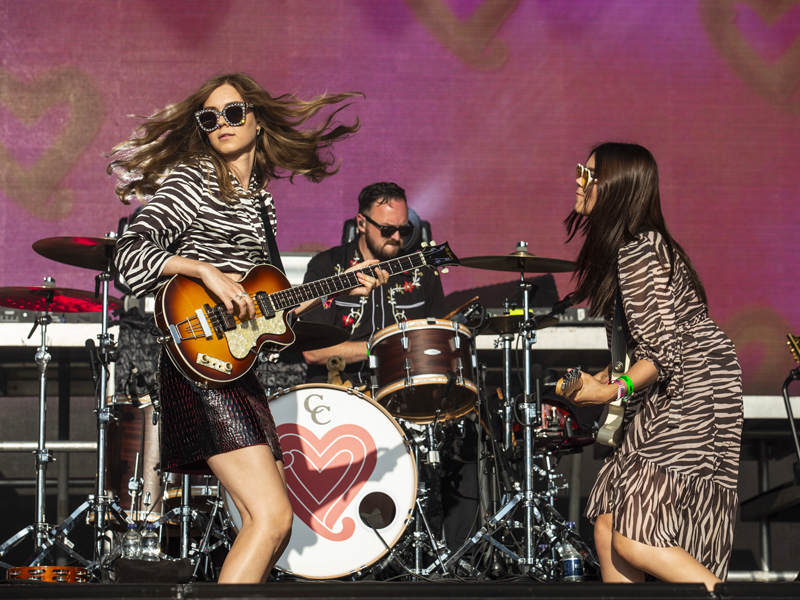 First Aid Kit, a folk duo from Sweden, features the sweet harmonies of sisters Klara and Johanna Söderberg. Both sisters have always had a strong desire to share their musical talents with others. They were always destined for greatness. Since forming in 2007, they've put out five studio albums, four extended plays, a handful of singles, and a number of EPs. In 2015, they were nominated for a Brit Award as one of the five best international groups.
After more than a decade in the industry, the duo produced five studio albums, the latest of which is their fifth record, "Palomino." Written in their home country of Sweden, the 11-track album is a labor of love for the siblings, who have been making music professionally since the late 2000s and have achieved success on a global scale. It highlights the development of Klara and Johanna as musicians, sisters, and a duo. Released in November 2022, the album will be supported by an extensive tour across the United States.
"Palomino Tour dates in North America are finally announced and we promise you it will be worth the wait! We are beyond excited to bring our new songs and show to you next spring and summer. Bonus points that two of our favorite bands will be joining us on the road, Hurray For The Riff Raff on the West Coast in May and The Weather Station on the East Coast and Midwest in July. What a dream! It's going to be FAKing amazing," the duo expressed.
The duo will make a stop at Seattle's Paramount Theater on May 24 (Wednesday). Don't miss this chance to see the pair live! Grab your tickets here by hitting the "Get Tickets" link.