Paramount Theatre | Seattle, Washington
Who needs the funk? You need the funk!!!! Who's got the funk? George Clinton and Parliament Funkadelic have got it by the bucket load, and it's all going on at the Paramount Theatre in Seattle on Sunday, July 30, 2023. You will get to experience all those psychedelic vibes from a packed-out stage filled with horns, guitars, and pulse pounding drums. These guys have become famous for truly mesmerizing sets, and you can expect a high-energy show with crowds going wild as they get down to all the funk, rock, and soul vibes going on. You will be part of a diverse crowd, mouthing the words to every song and cheering when your favorite hit comes on as you turn this mother out. This is not a concert to be missed, so be sure to grab your tickets right here and now by pressing the "GET TICKETS" button, which is located up top.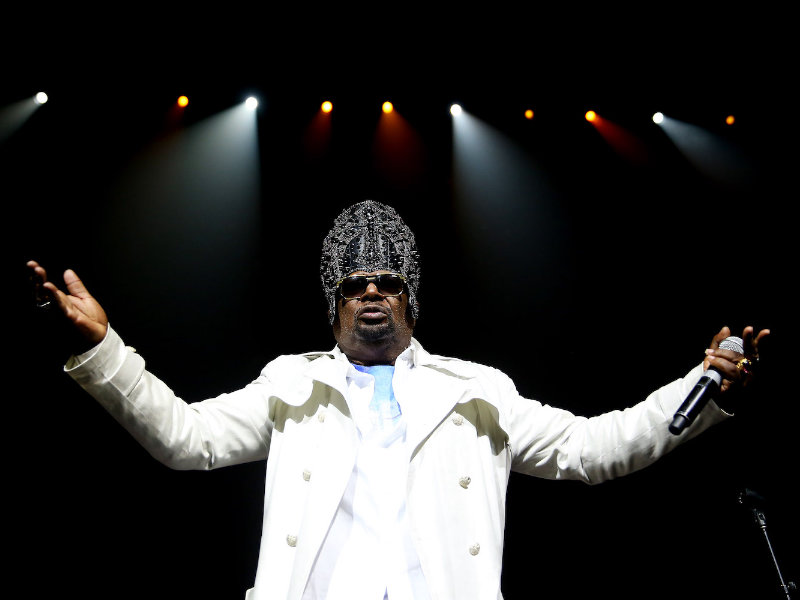 George Clinton is described by his peers as the father of the funk mothership, which is to say he was one of the innovators of the genre along with legends Sly Stone and Jame Brown. He is a record producer, musician, and the bandleader of Parliament Funkadelic. He and his band started a new movement in the 1970s known as "funk," which took its inspiration from the most unassuming places such as science fiction, psychedelia, and some very out of the box fashion. The movement became so popular that its influence is still felt today, having spilled over into many different genres of urban culture.
Initially, Parliament Funkadelic were two different bands, with the former creating a science fiction style form of funk and the latter more psychedelic rock. The combination of the two names became a phrase for all the musicians in Clinton's inner circle. They would also go by the name P-Funk.
Clinton is a very versatile producer and has helped make records for groups like the Red Hot Chili Peppers, Bootsy Collins, Tupac Shakur, and Ice Cube. As the bandleader, some of his notable albums include "Mothership Connection," "One Nation Under a Groove," and "Funkentelechy Vs. the Placebo Syndrome."
Fans have come to love them, as they are well known for having packed-out stages with some of the most elaborate adornments and a knack for theatrics. Prince even inducted Clinton and 15 other members of Parliament Funkadelic into the Rock and Roll Hall of Fame in 1997, and in 2019, they received a Grammy Lifetime Achievement Award. Between 1967 and 1983, the group had a total of six number one hits and thirteen top ten singles on the American R&B music charts.
They have become legends in their own right, and their groovy rhythms never fail to get the crowds moving. Their shows are some of the most action-packed and electrifying performances in music history, and getting to this one will be no different. For an absolutely unforgettable experience, you better be sure to grab your tickets before it's too late.