Paramount Theatre | Seattle, Washington
Acclaimed Connecticut-based rock quintet Goose will surely make their fans ecstatic this April 22 and 23 as they perform for a two-day back-to-back concert event bringing their unparalleled sound to Paramount Theatre. The premier jam band will surround the famous Seattle venue with their unique "indie groove" that will make everyone pump up and down and sway to the rhythm of their instruments, which earned them a reputation as a formidable force in the jam band scene. Be one of the hundreds of fans to jam along to their career-defining hits, such as "Arcadia," "All I Need," "Dripfield," and many others. Grab your tickets for their first night on Saturday, April 22. Hit the "Get Tickets" link to reserve your tickets.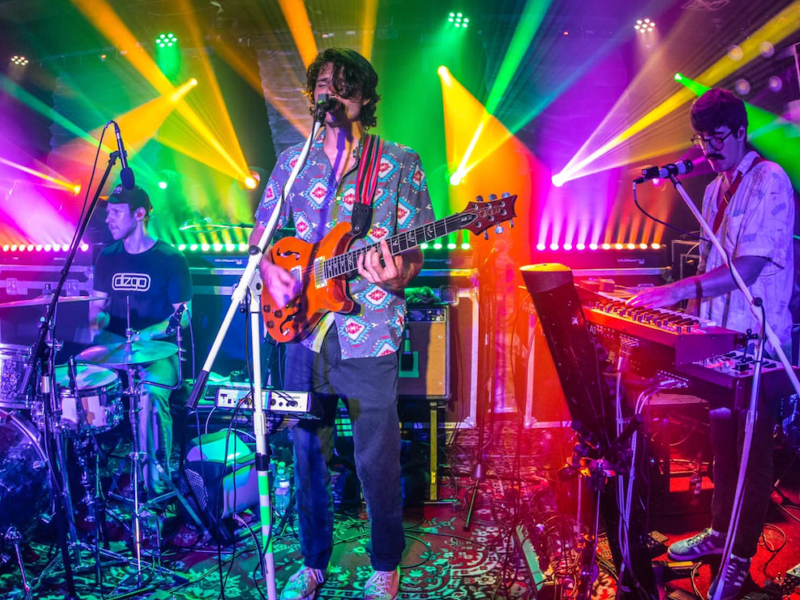 Goose is an American jam band from Norwalk, Connecticut, that has been making waves in the music scene since their formation in 2013. The band consists of Peter Anspach (guitar/vocals), Rick Mitarotonda (guitar/vocals), Trevor Weekz (bass/vocals), Ben Atkind (drums/vocals), and Aaron Hagele (keys/vocals).
Goose has a unique sound that blends elements of funk, rock, and jazz into a cohesive and captivating sound. Their live shows are known for their high energy and improvisational jams that keep the audience engaged and dancing. The band has released four studio albums. Their debut album is "Moon Cabin" (2016), followed by "Night Lights EP" (2020), "Shenanigans Nite Club" (2021), "Dripfield" (2022), and their most recent, "Undecided EP."
Goose has toured extensively throughout the United States, such as at the Radio City Music Hall. They have enigmatic live performances. This is the reason why they catapulted to mainstream success after they gained traction after their performance at the 2019 edition of The Peach Music Festival, which helped them gain fame in the jam band scene.
Goose is a band that is constantly pushing the boundaries of their sound and exploring new musical territory. They are a must-see live act, and their music is sure to get you up. If you're looking for a unique and exciting live experience, then Goose is the band for you. They will be performing at the Paramount Theatre Seattle on Saturday, April 22. Catch them live!