Paramount Theatre | Seattle, Washington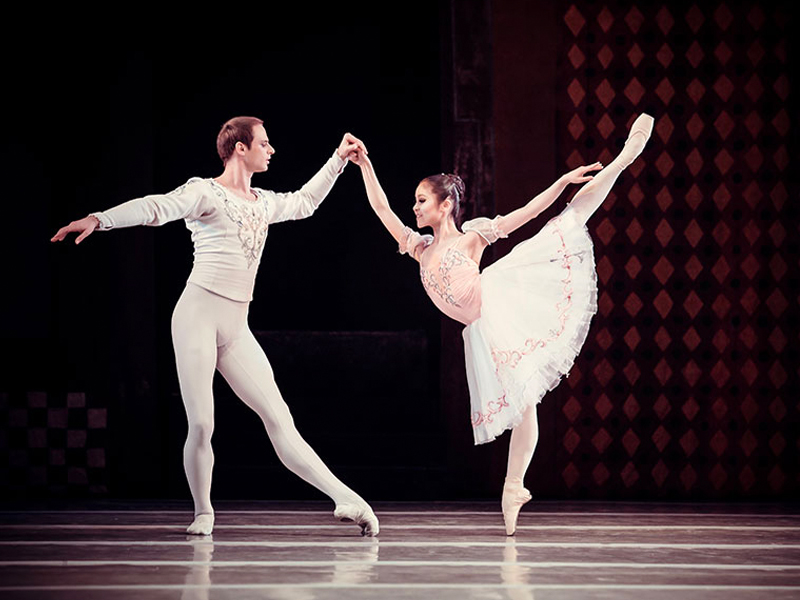 Revel at the wonder of seeing one of the classic fairy tales brought to life on stage by the premiere Ukrainian ballet company Grand Kyiv Ballet. Catch the classic story of Snow White and the Seven Dwarves this December 20 at the Paramount Theatre Seattle, and be in awe as the world-class ballet ensemble performs the famous Brothers Grimm beloved tale of the power of kindness and, of course, true love's kiss. Experience the magic of ballet as you immerse yourself in Grand Kyiv Ballet's spectacular sets and costumes, unmatched choreography, and top-tier dancers who will offer nothing but impeccable showmanship. Add some fairy tale magic to your holidays this December 20 by bringing the entire family to this spell-binding tale of the princess with a pure heart. Get your tickets now and prepare to witness the fusion of master storytelling and pure artistry on the Paramount Theatre stage. Hit the "Get Tickets" link to order one for you and your loved ones.
The Grand Kyiv Ballet is a premiere Ukrainian ballet company that performs stunning ballet productions worldwide. Since their formation in 2014, they have mesmerized viewers with their classic ballet performances. Among their best are their showcases of The Forest Song, Don Quixote, Giselle, Carmen Suite, and Snow White.
Oleksandr Stoianov formed the company in 2014. Its purpose is to reignite the Ukranian ballet scene. Stoianov has to deal with multiple wars, affecting his vision for ballet in his country. But these impediments did not stop him from soaring. While leaving his country in 2014 due to war, he decided to bring his passion to the world and give back to his community. Grand Kyiv Ballet consists of Ukrainian performers and artists, all dancing for their people and country. Alongside Stoianov are legends in the ballet scene, like Kateryna Kukhar (prima ballerina), Petra Conti (prima ballerina), Mie Nagasawa, Anastasia Gurska, Kateryna Didenko, Mykola Horodynski, Viktor Tomashek, and Anastasia Gurska. Each has made a name in Ukraine and Europe.
Among the most breathtaking productions the company has, Snow White and the Seven Dwarfs is among those that people go back to again and again. Snow White is a timeless classic. Its story is known to most people. It is an irresistible concept to have its tale turned into a graceful ballet performance. With this in mind, the Grand Kyiv Ballet developed its production of the beloved classic story.
The Grand Kyiv version of Snow White and the Seven Dwarfs takes inspiration from the original Grimm Brothers and Disney's favorite adaptation. It is playful, whimsical, and holds a lesson for the viewers. Its music is the creation of the esteemed Polish composer Bogdan Pavlovsky.
With the war currently occurring in Ukraine, the Grand Kyiv Ballet initiated an effort to donate proceeds from this production to the rebuilding of the Kiev State Choreographic College in Kyiv, Ukraine.
The Grand Kyiv Ballet performance of Snow White and the Seven Dwarfs will be showcased at Paramount Theatre Seattle on Wednesday, December 20. Be captivated by this performance with a cause. Ticket sales are now up for grabs. Get yours now!