Paramount Theatre | Seattle, Washington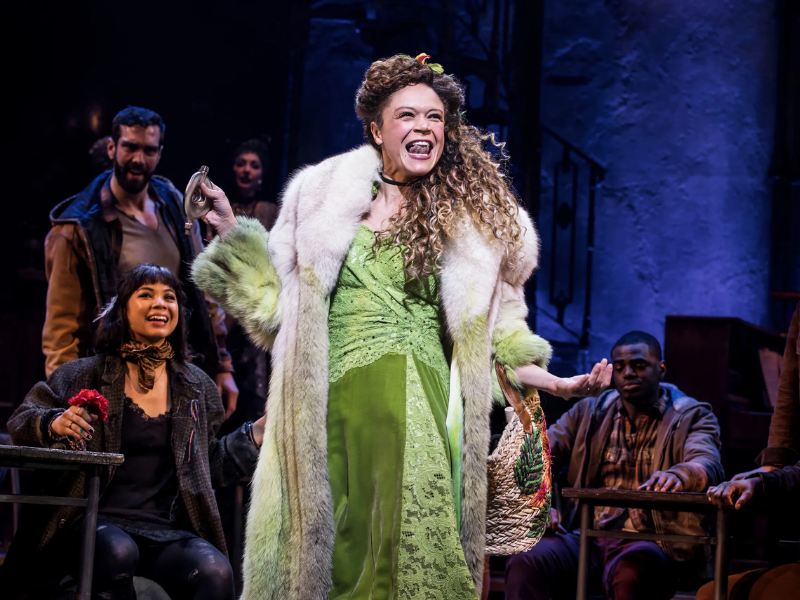 Join us go on a railroad track to hell because we are going Way Down Hadestown at the Paramount Theatre in Seattle on Tuesday, October 31, 2023! If you're an avid fan of musicals but do not have the time to travel to New York City just to watch a show, don't panic because, Hadestown, one of the most beloved shows on Broadway right now, is bringing the show to Seattle! Witness the tragic Greek myth of Orpheus and Eurydice reimagined in a steampunk dystopian world accompanied by its remarkable original musical score written by Anaïs Mitchell. Aside from the story of Orpheus and Eurydice, the show also features the complicated relationship between the king of the Underworld, Hades, and his wife, Persephone. This Tony award-winning musical directed by Rachel Chavkin will surely make you ponder: "What is beauty and love if you are hungry?" Don't let the doubts come in, and book your tickets now!
The railroad track to the Tony-winning best musical Hadestown is stopping by the Paramount Theatre Seattle on Tuesday, October 31, 2023!
Hadestown is a musical that takes a modern spin on the Greek myth of Orpheus and Eurydice. Set in a dystopian world where almost everyone lives in poverty, Orpheus is a struggling singer and artist who has fallen in love with Eurydice. But they were living through a famine, where food was hard to get by and the days were cold, so Eurydice was not keen on the idea of marriage and falling in love. But Orpheus managed to woo Eurydice and make her fall in love with him. While that was happening to the main couple, Hades, owner of an underground factory called Hadestown, comes early to collect his wife Persephone to bring her back. Because of this, Persephone and Hades' relationship becomes strained.
An upset Hades looks for someone who would appreciate life in Hadestown, where workers are fed and kept warm. A hungry and desperate Eurydice, who has heard nothing but praise about Hadestown, joins Hades back to the underground. Orpheus learns about this and vows to save Eurydice from Hades. Upon Orpheus' arrival in Hadestown, he realized that Eurydice had gone to work for Hades of her own volition. Hades would then allow Orpheus to free Eurydice from the factory on the condition that Orpheus would lead Eurydice out without looking back to see if she was following him. If Orpheus steals even one glance, Eurydice will be bound to Hadestown forever.
"This chilling scene remains the centerpiece of Hadestown, a love story and class-struggle parable based on the Orpheus myth that arrives on the same Broadway stage Bruce Springsteen worked for 14 months prior," BroadwayWorld says.
Hadestown also boasts several awards from different awarding bodies. The show won eight Tony awards, including Best Musical, and was the musical that received the most Tony awards in 2019. Hadestown also won Best Musical Theater Album at the 62nd Grammy Awards.
To hype you up, here are the cast and creatives:
CAST
Lana Gordon as Persephone
Nathan Lee Graham as Hermes
Chibueze Ihuoma as Orpheus
Matthew Patrick Quinn as Hades
Hannah Whitley as Eurydice
Dominque Kempf, Belen Moyano and Nyla Watson as Fate
With
Jordan Bollwerk, Jamal Lee Harris, Courtney Lauster, Eddie Noel Rodriguez, Racquel Wiliams, Ian Coulter-Buford, KC Dela Cruz, J. Antonio Rodriguez, Cecilia Trippiedi and Sean Watkinson
CREATIVE
Directed by Rachel Chavkin
The hype around this musical will not die anytime soon, so grab the chance to see it live now because the Hadestown Seattle production is coming and will be waiting for you! Buy your tickets now!