Paramount Theatre | Seattle, Washington
Award winning comedian Iliza Shlesinger is bringing her witty humor, infectious energy, and undeniable charm to the Paramount Theatre in Seattle on Saturday, November 18, 2023, for her "Hard Feelings Tour". You can expect to witness her in all of her glory as she takes you on a wild ride of epic proportions, making this show a must see for fans of stand-up comedy. Whether you're a new fan or a seasoned comedy enthusiast, Iliza's unique perspective on everyday life, love, and pop culture will leave audiences howling with laughter and screaming for more. Be sure to grab your tickets, our "GET TICKETS" button up top will give you instant access and take your through a very simple and easy check-out process. So there is no reason to delay. Get it done right now and be ready to witness comedic genius unfold in front of your eyes.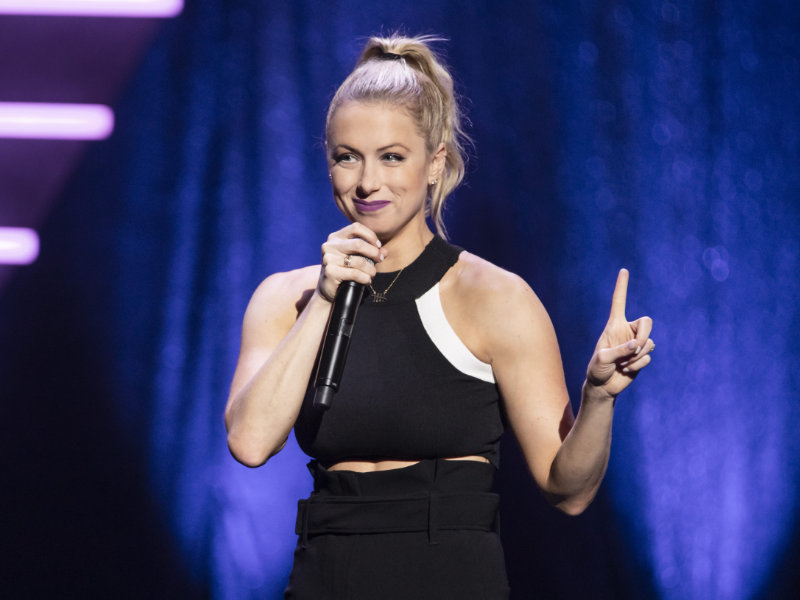 Iliza Shlesinger's ability to sell out shows didn't come about by accident. She started off her career by winning 2008's NBC's Last Comic Standing, which really kicked her career into the mainstream. Born into a Jewish family in New York and raised in Dallas, she was one of four siblings and made the move to LA to pursue her dream of stand up comedy. Little did she know the journey it would take her on.
In 2007, she won the Mysapce, So You Think You're Funny, which was her stepping stone to much greater things like becoming the first woman to take a win at NBC's Last Comic Standing and also appearing on the tour. She is no stranger to acting, hosting, and writing, either having starred in the number one Netflix movie, Spencer Confidential, with Mark Wahlberg, hosted her own late-night talk show called Truth & Eliza, and written seven books that include "Girl Logic: The Genius and the Absurdity" and "War Paint." She even starred in and wrote the rom-com movie Good on Paper.
Even though she has become a multi-talented individual, her stand-up comedy is what she is well known for, having done six Netflix specials such as 2018's Elder Millennial, a term that she coined and uses regularly in her work as well as on tours across the world.
Currently based in California, she and her husband live with their daughter, Sierra Mae, and Tian Fu, their Chinese rescue dog. She is a giver too, regularly supporting several charities, such as Team Rubicon and various environmental causes.
Her shows are full of audience participation, with constant laughter and woos from the crowd as they marvel at her energetic performances and enthusiasm, and that is why you are going to enjoy every minute of this one. As a matter of fact, she has had such an impact on the industry that her devoted fan base is known for bringing their own Iliza-inspired swag to her show.
Don't miss your chance to check her out during this stop, grab your tickets right now.