Paramount Theatre | Seattle, Washington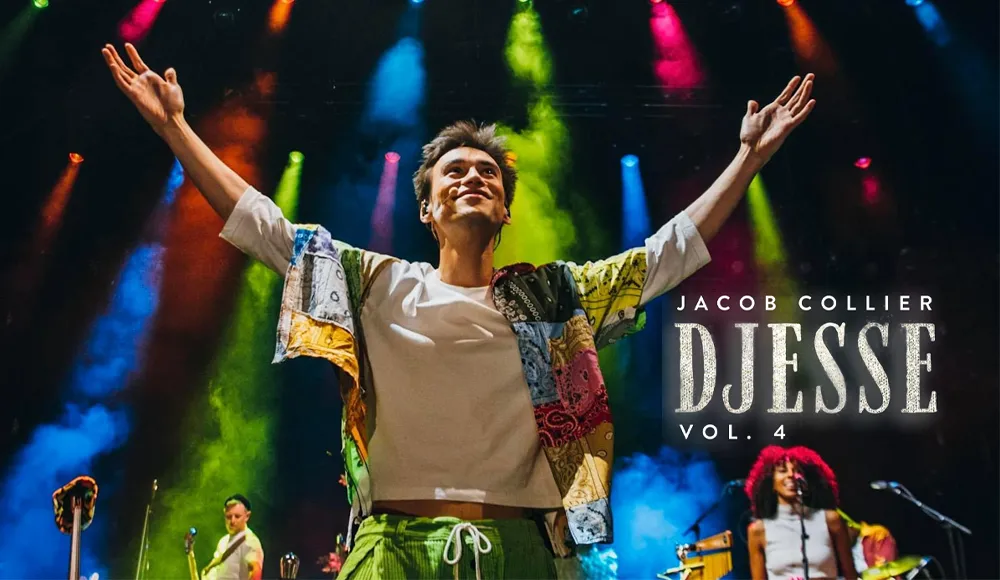 Known for his outstanding multi-instrumentalist talent, Jacob Collier is set to release the highly-anticipated final installment to his Djesse series, making the day whole with Vol. 4. As a prodigy known for making complex music seem like a breeze, his astounding talent in bending genres into something so simple garnered the attention of audiences around the globe. This time around, the Grammy Award-winning artist just plotted a series of tour dates in support of his grand Djesse finale record, kicking off his biggest North American tour yet. Part of the exciting trek is a stop at Paramount Theatre Seattle on Sunday, May 26. His shows are known for their amazing energy and audience participation in making his harmonies come to life. Following 2020's Vol. 3 of the Djesse series, scoring 11 nominations and winning 5 Grammys, his talent and imagination are definitely bound for record-breaking heights. Witness Collier's unreal sonic experiences live on stage by booking your tickets now.
Forming a choir of over a hundred thousand people in his live shows, Jacob Collier is jet-set to soar to greater heights as the final installment of his Djesse series comes out in February 2024. Announcing his biggest North American tour yet, fans are in for big surprises as his record tackling different phases of the day becomes whole.
2020's Djesse Vol. 3 won 5 awards and garnered 11 nominations including Album of the Year. Featuring a star-studded set of collaborators including Tori Kelly, Rapsody, T-Pain, Jessie Reyez, Daniel Caesar, Kimbra, and so forth, his live shows brought every iconic track to life, turning audiences into a fantastic choir. Goosebumps! The man certainly knows how to create an astounding sonic universe.
Sharing a new single with another Grammy acclaimed artist Brandi Carlie, "Little Blue", the hypnotic ballad gives fans a glimpse of what to expect on Djesse's fourth installment.
Jacob Collier recently shared a new single "Little Blue" featuring Grammy-favorite artist Brandi Carlie. The heartfelt ballad gives listeners a glimpse of what to expect from the man's new material. "'Little Blue' is such a gorgeous song and Jacob is a generational talent," Carlie shared in a statement, as cited from Billboard. "I spend an embarrassing amount of time following him and studying his mind-bendingly beautiful music. Getting to climb inside of it and be a part of his creation is a wonderful twist of fate."
"Mind-bendingly" beautiful. That's definitely a perfect way to describe Collier's genius talent. Cited from a feature by The Guardian, "One hundred thousand voices all singing together in harmony – that's what gets me excited," Collier shares. "It's an anthem that has become the soundtrack to my life."
As the man heads back on tour with Djesse's grand finale conquering the airwaves, great things are definitely coming everyone's way. "Five years ago, in the wake of a musical journey that had begun in solitude, I set out on an epic adventure with a big dream – a collaborative quadruple album, and by way of that – to learn music, and life, from the greatest teachers of all – my heroes," he shared about his upcoming release.
Making great use of his talent to create musical experiences that uplift and inspire, his live shows are a culmination of the healing powers his music serves. "I've made each crowd sing in harmony around the world and it has never once failed," he told The Guardian.
As the world inches closer to Djesse's grand finale, make sure to save your spots at Collier's massive North American Tour slated for 2024 by booking your tickets now!