Paramount Theatre | Seattle, Washington
Calling all fans of country and Americana, we have an unmissable show coming up for you. Ladies and gentlemen, it's the one and only Jason Isbell, live at the Paramount Theatre Seattle on Tuesday 12th September 2017. Hit the "Buy Tickets," button to get yours!!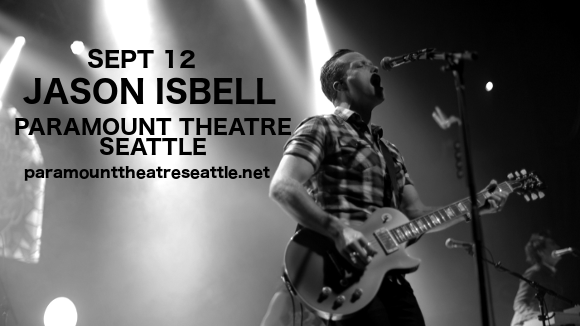 Hailing from Green Hill, Alabama, Jason Isbell was born to young parents and raised much of the time by his grandparents, who taught him to play several musical instruments, including the guitar and mandolin. Growing up listening to gospel and bluegrass, in a highly musical family, Jason Isbell's interest in the subject was cultivated from a young age. He started playing in bands from the age of 14, and was assisted musically by session bassist David Hood. He got a publishing deal with FAME Studios at the age of 21, and later joined the Drive-by Truckers, whom he stayed with for 6 years.
He released his first solo album, "Sirens of the Ditch" in 2007. Dealing with heavy topic matter including the death of Lana Clarkson and the death of Corporal Matthew Conley, a US Marine who was killed in the Iraq war, the album featured a more blues-pop sound than his previous work with the Drive-by Truckers.. He released several successful albums both with his group, Jason Isbell and the 400 Unit, and several more completely solo, all of which were enthusiastically received by audiences and critics alike.
What are you waiting for?? Get your tickets to see Jason Isbell TODAY!!