Paramount Theatre | Seattle, Washington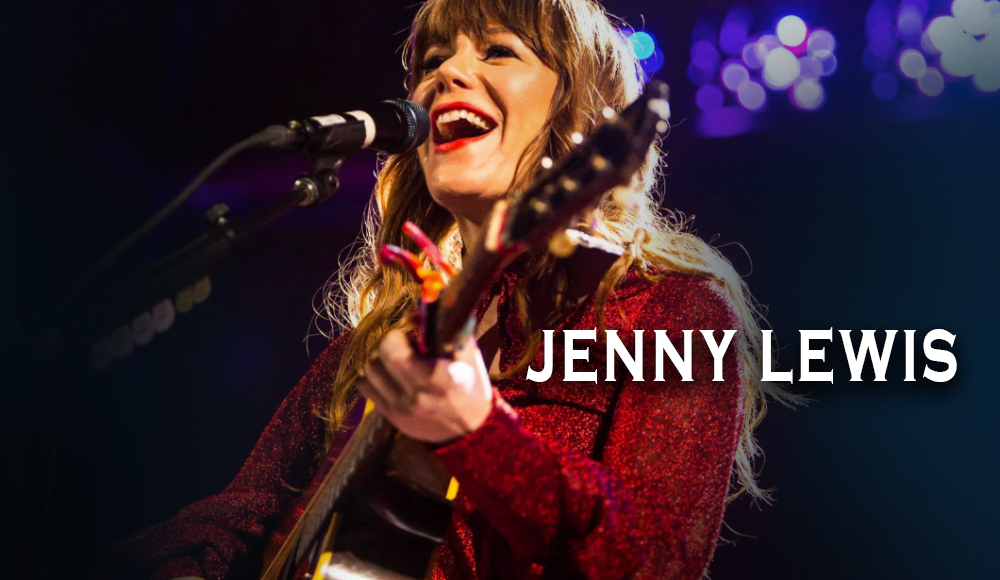 Rock mainstay Jenny Lewis just announced her newest trek in support of her new album. Rockin' it out to "Puppy and a Truck" and "Psychos," the former Rilo Kiley lead singer is taking her newest hits and hard-hitters to the stage, right before 2023 wraps up. The Joy'All Ball Tour is taking Lewis back on the road, taking a trip down the west coasts in November, hitting the stage at Paramount Theatre Seattle on Saturday, December 2nd, right before a grand finale in LA. As a follow-up to her critically acclaimed 2019 record "On The Line", Joy'All finds Lewis in a shiny new era - in a new town, in a new label - writing music that she definitely owns. Joining Blue Note's iconic roster of rockin' stars, Jenny's new music takes inspiration from classic soul, R&B, country, and a bunch of classic records. Altogether, she's able to create sonic masterpieces of liberation. Catch her newest hits and all-time favorites live on stage at the Joy'All Ball by booking your tickets now!
Gettin' the crowd feelin' little 'psychos, the indie-rock star Jenny Lewis is taking her newest album to the big stage. Following up on her critically acclaimed 2019 record "On the Line", the singer-songwriter took the time to hone her craft and rediscover her passion for music with "Joy'All". Her newest release features the No. 1 hit single "Psychos", and her newest fan favorites, including "Puppy and a Truck", "Cherry Baby", and "Love Feel".
Living her new era in a new town - with a new label, Jenny Lewis' new record undoubtedly exudes themes of liberation and new beginnings. Taking inspiration from a couple of genres, including hints of country, R&B, and rockin' classics, Jenny's actively letting her experimental self take the lead. Twenty five years in the industry, Jenny's on an endless road of self-discovery and finding her sound amidst life's highs and lows. Refusing to be tied by a specific genre, she offers unique swagger from a multitude of inspirations, and they definitely hit the spot! An indie rock goddess turned country star? The woman's got a whole lot to prove.
"I started writing some of these songs on the road, pre-pandemic…and put them aside as the world shut down," the singer shared in a statement for Joy'All. "And then from my home in Nashville in early 2021, I joined a week-long virtual workshop with a handful of amazing artists, hosted by Beck. The challenge was to write one song every day for seven days, with guidelines from Beck. The guidelines would be prompts like 'write a song with 1-4-5 chord progression,' 'write a song with only cliches,' or 'write in free form style.'"
Challenged with the task of producing music under specific circumstances, Jenny's mastered the art of drawing inspiration from different means - and genres. From her intense rock-centered performances in her earlier material, the "Red Bull & Hennessy" singer now takes the time to sing, dance, and take extra doses of fun with her newest hits. Filled with posion-kissed lyrical tales, it's definitely a record that set to get you on your feet.
Twenty-five years of rockin' it out, her music has influenced generations of indie-rock kids. From kickin' it all out with Rilo Kiley to her magnificent solo efforts, "Her music, past and future, left everyone smiling," Variety noted in its review of the singer's 'Joy'All' Tour show in NYC.
As Jenny Lewis launches a ball dedicated to Joy'All, make sure to RSVP and mark your spots at the show by booking your tickets now!