Paramount Theatre Seattle | Seattle, Washington
The sensational voice behind the 2016 multi-platinum single "Figures", Jessie Reyez, is coming to you live at Paramount Theatre Seattle on Sunday, 30th of October 2022. With a new album "YESSIE" coming out real soon, she's embarking on an extensive North American tour in support of the new record. The twenty-nine-date trek takes Jessie across the country, throwing big surprises at every city as YESSIE comes to dominate the airwaves. Following her successful debut album "Before Love Came to Kill Us", Yessie promises a grand release as 2022 marks the return of live music – finally having the chance to share her craft live on stage. With big surprises expected to drop real soon, save your spot at the Yessie Tour by booking your tickets now!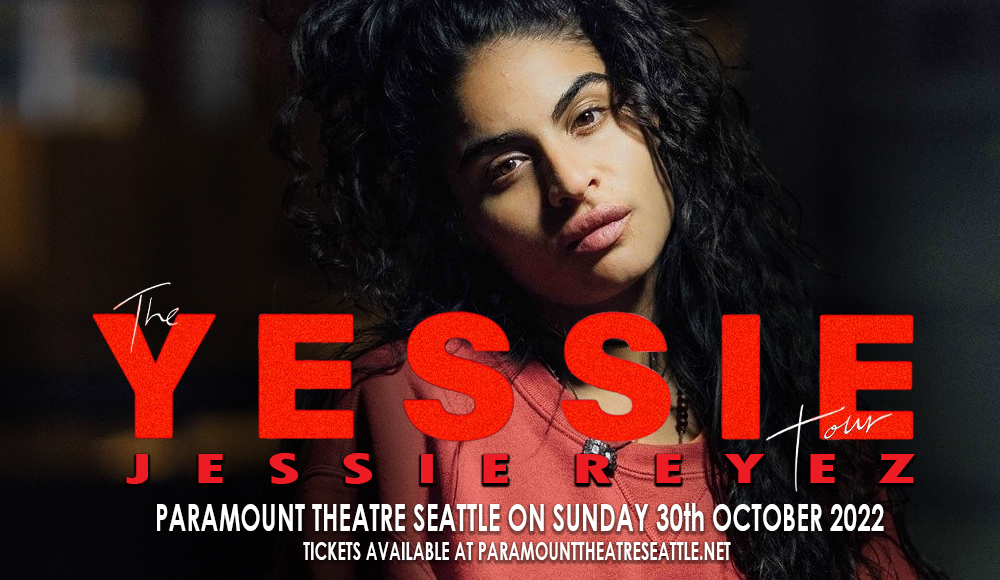 Hailing from Canada, the sensational star finds her roots playing the guitar when she was a child and writing music as she entered high school. Opting out of college and turned to pursuing music – busking and doing side jobs to get by in Florida, she returned to Toronto in 2014 after being accepted into The Remix Project's Academy of Recording Arts. With her music heard by King Louie, a bright future welcomed Jessie's journey.
In 2014, she released a joint single with King Louie called "Living in the Sky", followed by "It Hurts (Selena)" in 2015. With the premiere of her 2016 single "Figures" on Beats 1 Radio, the world soon afterward shone a light on pop's living gem. "Figures" charted on the Candian Hot 100 in 2017, bagging a 3x Platinum certification from Music Canada and a Platinum certification from the RIAA.
Since then, Jessie Reyez has dropped infectious hits including "Far Away", ""Feel It Too" with Tainy and Tory Lanez, and "Imported" featuring JRM or with 6lack. Dropping her debut album "Before Love Came to Kill Us" in 2020 featuring its fan-favorite singles "Crazy", "Love in the Dark", and "Intruders", her momentum was disrupted as the pandemic halted live music.
"It came out the same f–king month that everything happened, everything paused," she narrates to Billboard. "No one could really point me in any direction or give me any sort of advice, because we were the guinea pigs doing it in the middle of the pandemic."
Though facing a challenge, the album received much acclaim, hitting #4 on the Top R&B Albums chart and a Grammy Nomination for the singer. This time around, she's set to give launching a big record another shot. She shares that her upcoming album "almost feels like the real first one". YESSIE hits the airwaves on Septmber 16th.
Two tracks out giving fans a taste of the new record, YESSIE is a mix of "bullsh-t I've gone through and the bullsh-t I anticipate going through," Jessie shares. Looking forward to fans to hear her new material, "Hopefully, this time around, people will actually have the chance to just live life and sit with [my album]," she told Billboard.
"I've always made music for myself, and the fact that people resonate with it is just this beautiful, unintended byproduct. It has changed my life that people give a f–k."
"Mutual Friends" and "Forever" featuring 6LACK off of "YESSIE" are out now. Featuring striking ballads and hot collaborations, big surprises await fans for YESSIE's release.
Don't miss out on the YESSIE Tour by booking your tickets now!