Paramount Theatre | Seattle, Washington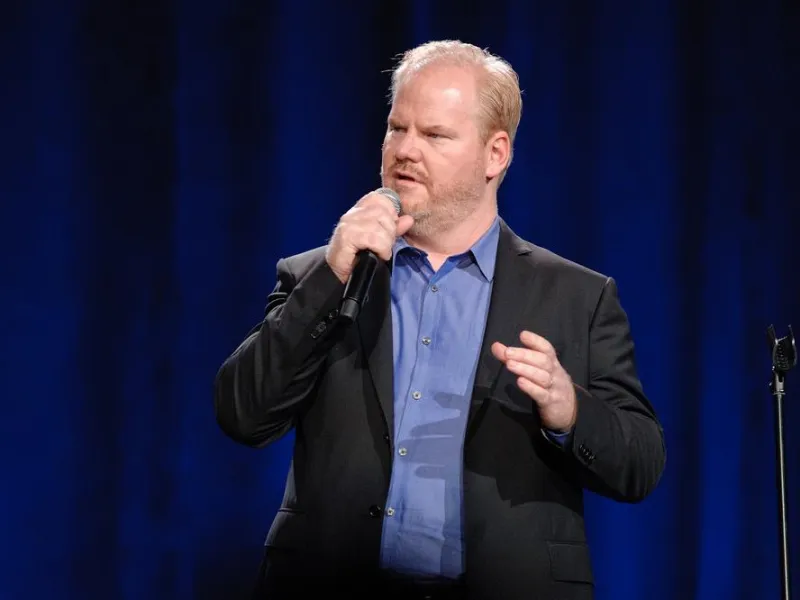 This Thursday, April 11, GRAMMY Award-nominated comedian Jim Gaffigan is sending the Paramount Theatre's roof to the stratosphere with his latest live standup spectacle! After teaming up with Jerry Seinfeld last December, the artist announced a 38-stop nationwide stint with his freshly billed "Barely Alive Tour," featuring new, never-before-heard material. Jim Gaffigan is one of America's most highly regarded performers in family-friendly entertainment! Brandishing a sharp wit and an iconic "audience voice," he captivates crowds with hilarious quips on fatherhood, Hot Pockets, and pop culture. Jim is known for his string of comedy albums in the 2000s, which includes the fan-favorite classic Beyond the Pale. He has also released the acclaimed specials "Mr. Universe," "Cinco," and "Dark Pale" and authored the New York Times Bestselling book "Dad is Fat." The Paramount Theatre in downtown Seattle will host the standup star, highlighting his act with a gloriously historical backdrop. Click the button above and claim your seats today!
With over thirty years in the business, you'd think Jim Gaffigan has finally shown all his cards. No siree! He's still got quite a few to deal with. Following a successful 6-show tag-team tour with the legendary Jerry Seinfeld, good ol' Jimmy G will strike out on a solo series billed "Barely Alive!" Targeting major cities across the United States, the standup veteran confirms 38 must-watch performances teeming with all-new material, which include a Seattle stop at the Paramount Theatre on April 11!
"Gaffigan is deeply funny and insightful, yet his charm emanates from his calm, reflective, and world-weary everyman take on the everyday: family foibles, mass culture, and now, a wee bit more politics. Keep talking, Jim."
Jim Gaffigan is one of the country's best when it comes to clean comedy! From hilariously opinionated food commentary to misadventures as a Manhattan family man, our headlining Hoosier can tickle your funny bone with unparalleled versatility and side-splitting soliloquies.
Jim's early career saw him performing live in '90s comedy clubs, still figuring out his brand of humor. In 1999, he snatched his first big break with a standup routine in CBS' Primetime Emmy Award-winning Late Show with David Letterman. During the 2000s, the artist produced several comedy albums, including Beyond the Pale, which features his famous "Hot Pockets" riff. Jim, having established a co-writing relationship with his now-wife Jeannie, would later release many critically acclaimed standup specials, Mr. Universe, Cinco, and Dark Pale to name a few. He has also penned two books, The New York Times Bestseller "Dad is Fat" and "Food: A Love Story," and starred in TV Land's "The Jim Gaffigan Show."
The Grammys have consistently taunted Jim award season after award season, giving him seven nominations in ten years. He hasn't won yet, but eighth time's the charm, right? He also received an American Comedy Award for Concert Comedian in 2014 and shared a Daytime Emmy Award for Outstanding Morning Program with the CBS Sunday Morning production in 2016.
Seattle, Washington's lavish Paramount Theatre will serve its stage for Jim Gaffigan LIVE on Thursday, April 11! As one of the nation's most distinguished performing arts theaters, the venue will contrast the show's contemporary comedy with an exquisite Beaux-Arts backdrop while treating guests to world-class comfort. Seats are selling out - book yours ASAP!