Paramount Theatre Seattle | Seattle, Washington
Let Joe Bonamassa take you on a rock 'n roll blues journey this Wednesday, November 30, as he performs all of his songs from his most recent album "Time Clocks." Join the legendary guitarist on the first night of his Paramount Theatre Seattle stop for his Time Clocks Tour 2022. Sing along to his latest hits such as "Notches," "The Heart That Never Fails," and "Mind's Eye," among many others. Let Bonamassa's powerful guitar riffs, incredible voice, and superb musicality enthrall you. Get your tickets now and prepare to end the last night of November with this unforgettable concert event. Get your tickets here by clicking the "Get Tickets" button.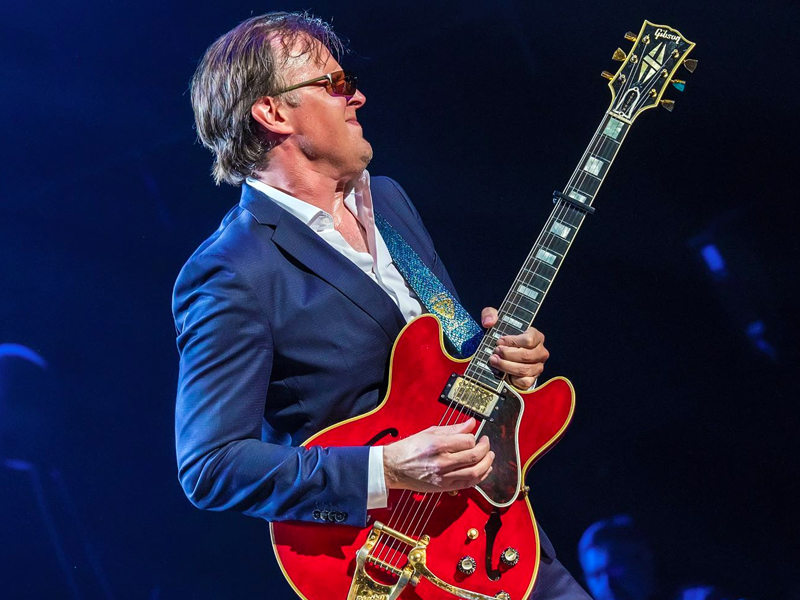 Deemed by Guitar World Magazine as one of the "the world's biggest blues guitarists," Joe Bonamassa is definitely on top of his game. In his 40s, Joe never gets complacent with his music and artistry. He has continually reinvented his music while being true to his rock and blues roots. In addition, his lyricism, incredible voice, and superior guitar skills really set him apart from the pack.
His newest album, "Time Clocks," is a testament to his passion for bettering his craft. The songs from the album sport a raw and vital flavor, combined with a resolute skill that can only be mastered with years of dedication. This is not a surprise since Bonamassa started shredding guitars when he was still an adolescent.
Time Clocks is a 10-track album that has done well in the US and multiple countries. The songs "Notches," "The Heart That Never Waits," "Mind's Eye," and the title track became favorites among rock-blues lovers. The album reached 6th in Austrian Albums, 4th in Swiss Albums, 5th in Dutch albums, and 8th in Scottish Albums, among various others. It also peaked at 15 and 22 on US Independent Album (Billboard) Charts and US Top Rock Albums Billboard.
The three-time Grammy nominee and 25x Billboard chart-topper is set to further promote his incredible 16th studio album through a series of concerts this fall. He will make a two-night back-to-back concert at Paramount Theatre Seattle this November 30 and December 1. Catch him and his amazing band this Wednesday, the 30th of November, for his first night at Seattle's famous venue. Book your tickets now before they run out! Click the "Get Tickets" button now!