Paramount Theatre | Seattle, Washington
Start your December with a bang by attending the second night of Joe Bonamassa's stop at Paramount Theatre Seattle. Yes, the contemporary blues supremo will be back for the second time this Thursday, December 1, at Seattle's renowned venue. The 45-year-old singer-guitarist will be performing his massive hits such as "Redemption," "Dust Bowl," and "I'll Play The Blues For You," among many others. You can expect to hear songs from his newest album "Time Clocks," including the title track, "Notches," "The Heart That Never Fails," and "Mind's Eye." Let Joe Bonamassa's music take your concert experience to the next level through old-fashioned, guitar-driven blues-rock. Grab your tickets and mark your calendars because this is a concert experience you'll never forget!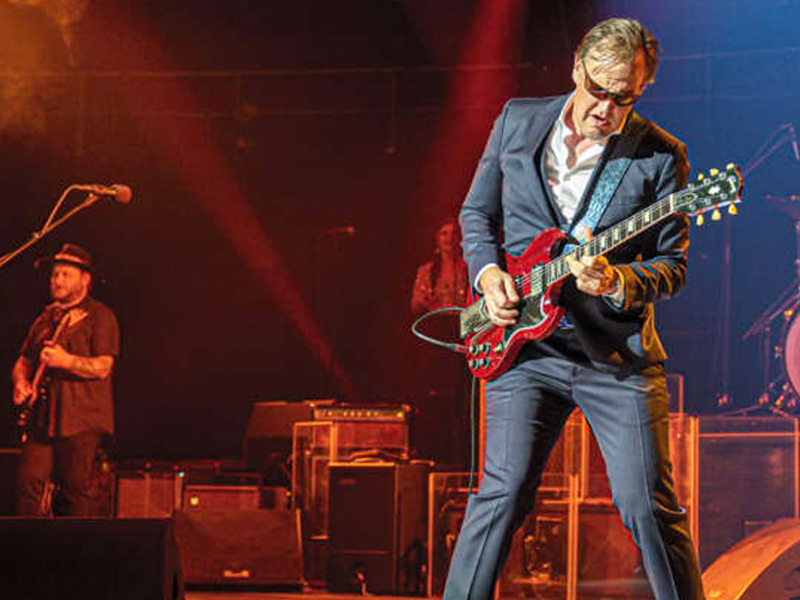 The second night of Joe Bonamassa's concert at the Paramount Theatre, Seattle will definitely be swarmed by dedicated fans who are all hyped with his new album "Time Clocks." After all, the 10-track album screams nothing but quality blues-rock music that stays true to the artist's old-fashioned, guitar-driven signature tunes. It clocked up his 25th #1 album –– an achievement that any artist could only wish to accomplish.
Joe is proud to announce that he will be performing all 10 songs from the album on his concert tour this fall. However, fans can still expect to hear his career-defining hits, such as "I'll Play The Blues For You," "Happier Times," "Redemption," and "Dust Bowl." The Grammy-nominated artist will be touring with his equally talented band, consisting of Reese Wynans on keyboards, Anton Fig on drums, Michael Rhodes on bass guitar, Lee Thornburg on trumpet, and Paulie Cerra on saxophone. Like his previous concerts, this is expected to blow Paramount Theatre's roof off! So if you missed booking tickets for his first night at his Seattle stop, this is your chance to redeem yourself. Hit the "Get Tickets" button to order tickets for you and your friends. Tag your concert buddies along and experience the magic of the one and only Joe Bonamassa.