Paramount Theatre | Seattle, Washington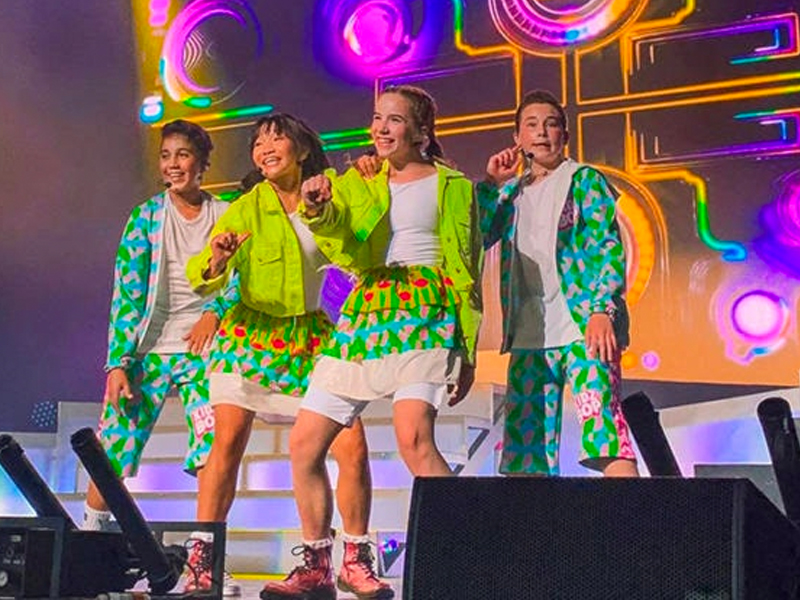 It will be a #bopping evening filled with feel-good music from the hottest American children's music group, Kidz Bop, this December 3 at the Paramount Theatre Seattle. Bring the entire family to this high-energy show and witness the talented Kidz Bop members, including Egan, Kiya, Shila, Tyler, and Peter, among others, perform today's biggest pop hits. This is the perfect way to welcome the holiday season and spend time with your family on this exciting Sunday evening. It might be a school night, but that would not be a reason for you to deprive your kids of seeing the kid-friendly troupe live on stage. So hit that "Get Tickets" link now to reserve your seats early. Get yours now and prepare to sing and dance the night away in this concert made for kids — and kids at heart, too! Prepare to sing along to "Flowers," "Sunroof," "Bad Habit," "About That Time," "Anti-Hero," "As It Was," and their original "Never Stop." Save the date for The Kidz Bop Never Stop Tour live at Paramount Theatre Seattle! Grab your tickets before they run out.
Growing up in the early 2000s and 2010s would not have been complete without the catchy and jolly covers of Kidz Bop. The children's music group offers "kid-friendly" renditions of Billboard's top 40 hits. The adorable covers have always been well-loved by children and adults alike, leading to it consistently charting on Billboard Hot 100. Their clean versions of pop songs made children join the fun.
The Kidz Bop is a brainchild of the entertainment company Razor & Ties. The music publication company started the idea for a children's pop music compilation in 2001. During this period in the music scene, the dominating figures were Britney Spears, Backstreet Boys, Christina Aguilera, and Kelly Clarkson. These artists have famous mature songs, which all people of all ages listen to. However, some are considered inappropriate for children. That is why making clean versions of the songs covered by children and for children became a good idea. Many critics were not stoked about this project, but it succeeded wildly.
Before the first compilation album was released, a group of children was formed, and recordings commenced afterward. It was proven to be successful and became an immediate hit. Right on the bat, they received a gold certification. Their covers of "I Want It That Way," "What A Girl Wants," "Bye Bye Bye," and "Oops!… I Did It Again" were sensational. "Kidz Bop 2" came about in 2002. Among their highlights was "Survivor" by Beyonce. In the following year, they began recording two compilations every year. "Kidz Bop 3" and "Kidz Bop 4" came out five months apart, covering the country's first and second half of pop hits. In 2005, a massive leap in the project's popularity occurred. The "Kidz Bop Volume 7" debuted in the top ten Billboard charts and maintained such achievement in the subsequent releases. At this time, their covers also began to receive more airplay and streams. In 2010, the project received another historic achievement as it was named Billboard's No. 1 Kids' Album Artist.
Due to the success and the subsequent demand for Kidz Bop, they tour annually. Kidz Bop Live will be experienced at the Paramount Theatre Seattle on December 3. Get tickets now before they sell out!