Paramount Theatre Seattle | Seattle, Washington
'Man alive! King Krule is back in the game! Gearing up for the release of his fifth studio album "Space Heavy" this summer, the iconic punk-jazz master is launching the Space Heavy Tour in support of his new material. Set to launch audiences into new dimensions, the show stage at Paramount Theatre Seattle is set for takeoff on Wednesday, 20th of September 2023. The man gave a taste of what to expect in Space Heavy with his newest single "Seaforth", marking 10 years since he began releasing indie rock and jazz fusion masterpieces with "6 Feet Beneath the Moon". As he embarks on a new era in outer space with "Space Heavy", King Krule is stoked to share a "narrative of lost connection" live at the Space Heavy Tour. As the king serves his biggest hits, fan favorites, and out-of-this-world new music live on stage, join the space party by booking your tickets now!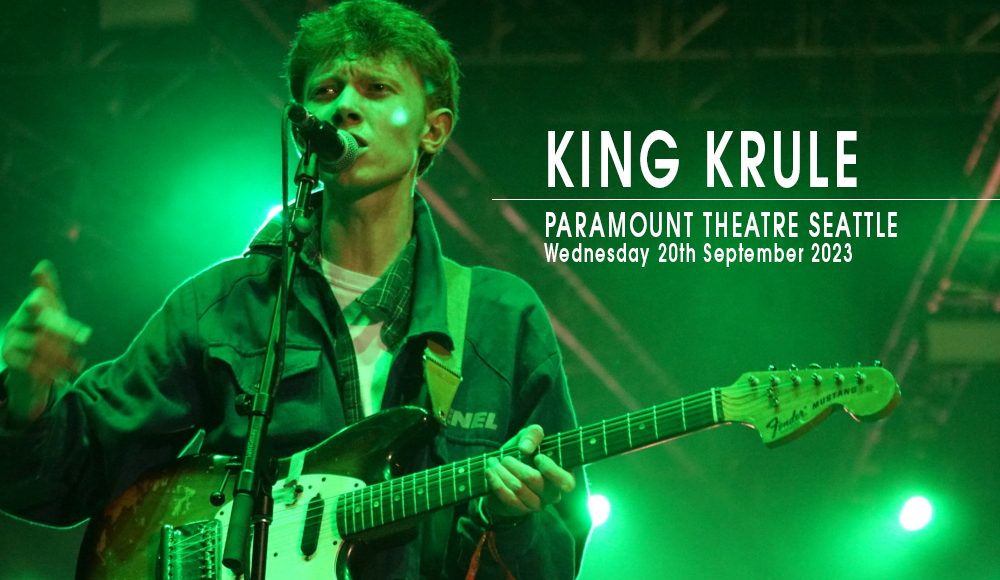 Launching into new worlds, the king of punk-jazz blends, King Krule, is gearing up for takeoff as his upcoming album "Space Heavy" launches into airwaves on June 9th. Giving fans a taste of the album with his new single "Seaforth", the man shakes it up with a matching music video featuring some cute dogs. The emotionally-driven track encapsulates King Krule's "exploration of the space between" inspiration for the new album.
Produced alongside longtime collaborator Dilip Harris, Space Heavy takes inspiration from two spaces close to his heart which he considers his homes, London and Liverpool. With space in between the two cities, King Krule deep dives into the in-betweens of life. Like two different cities, the in-betweens of highs and lows in life is definitely something worth pondering. So, better get the feels ready as King Krule seems to be back with an emotional banger!
King Krule, or Archy Ivan Marshall, is known for his honest lyrics and deeply personal tales in his music. With an honest personality, Marshall's sound is acclaimed by critics and fans for his blends of punk, jazz, darkwave, and hip hop.
In an interview with Flaunt Magazine, King Krule shares that "Literature, poems, songs are all very similar… It's all part of the same tapestry," explaining his lyrical and creative process. "I used to read lots of poetry and sit there for ages trying to decipher the meaning… then I found my own form of that."
He definitely found his edge by offering a unique sound to honest lyrical tales. With four studio albums out on the airwaves, his best songs and fan favorites include "Czech One", "Biscuit Town", "The Ooz", "Easy Easy", "Underclass", "Alone, Omen 3", "Slush Puppy", "Baby Blue", and "Border Line".
With new songs written in the spaces between London and Liverpool in his commutes, Marshall describes these as "the space haunted by dreams of love, touching a narrative of lost connection, [and] losing people and situations to the guillotine of the universe".
As Space Heavy launches airwaves into King Krule's in-between spaces, make sure to save your spots at the Space Heavy Tour by booking your tickets now!