Paramount Theatre | Seattle, Washington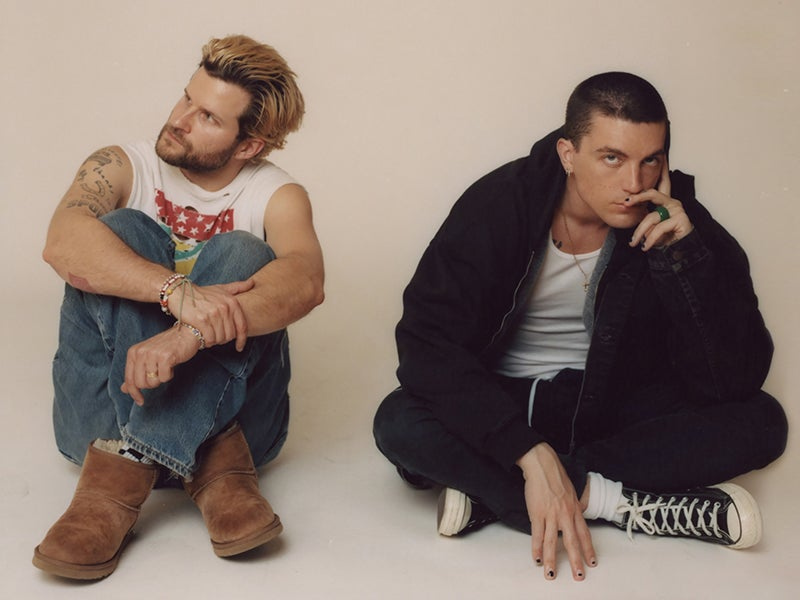 In case you haven't heard, LANY is gearing up for the North America leg of their world tour! a beautiful blue World Tour is produced by Live Nation and it's taking the band across 30+ cities in the United States and Canada. If you're a fan from Seattle, Washington, you'll be ecstatic to hear that the multi-platinum pop rock band is headed to your city! You can find all the details about the upcoming show right here. Continue reading…
LANY will go live at the Paramount Theatre Seattle on Tuesday, the 12th of March, 2024. Tell all your friends right now because ya'll need to come see this show! Rock out to LANY's fifth studio album "a beautiful blur," and have the time of your lives! To secure your tickets to the show, go ahead and click 'GET TICKETS.' But be quick because tickets are selling fast so you want to purchase yours before they sell out!
Pop rock band LANY is hitting the road again with their "a beautiful blur World Tour" in North America. This tour, featuring over 30 dates, kicks off on February 13 at The Ritz in Raleigh and will keep rocking across the U.S. and Canada throughout March and April 2024. And here's the exciting part: they've just dropped their fifth studio album, "a beautiful blur," which includes some smash-hit singles like "Love At First Fight," "Alonica," "XXL," and "Home Is Where The Hurt Is." Plus, each of these songs has its own cool music video that adds a cinematic touch to the album's vibe. It's a tour you won't want to miss if you're a fan of LANY's music!
A brief overview of the band's history: LANY came together in March 2014, thanks to a meetup in Nashville. Paul Jason Klein, who had been doing his own solo thing, linked up with his pals Jake Goss and Les Priest. These two buddies had a separate gig called WRLDS, but they decided to go all in with LANY. Now, Klein had some serious piano skills from way back in the day when he was just a kid.
The next month, they dropped two tracks, "Hot Lights" and "Walk Away," on their SoundCloud page. At that point, they didn't have a single follower. They did this to separate their new stuff from their old projects. Crazy thing is, within just six days, they started getting emails from record labels, and they still can't figure out how those labels even found their music!
Later that same year, they released their debut EP called "Acronyms," and one track, "ILYSB," blew up online, racking up over 100,000 hits. They followed that up with singles like "Made in Hollywood" and "Bad, Bad, Bad," and they finally revealed their true identities to the world. That's how LANY got their start!
Now, they've turned into one of the biggest and best-selling bands in the world! If you've been a part of the band's journey since the beginning, it'll be so cool to see how far they've come at this new show. So, catch them live when they land in Seattle, Washington! Don't miss out!