Paramount Theatre Seattle | Seattle, Washington
Get ready to feel the incredible sensations of the groundbreaking trio Le Tigre as they take center stage at the Paramount Theatre in Seattle on Thursday, 6th July 2023. Highly praised for their audacious fusion of punk, electronica, and dance-pop, Le Tigre has carved out a distinct identity in the alternative music sphere. Their smash hits like Deceptacon and TKO have become symbols of defiance and empowerment, earning them a dedicated audience of listeners who echo their values.. Le Tigre's live shows are an explosive spectacle of passion, marked by vibrant energy, dynamic performances, and an indomitable spirit. This event promises a blend of infectious rhythms and powerful lyrics, creating a musical whirlwind you won't soon forget. Don't miss this chance to be a part of a thrilling and unforgettable experience. Get your tickets now, and prepare to feel empowered and energized by the infectious on-stage spirit of Le Tigre!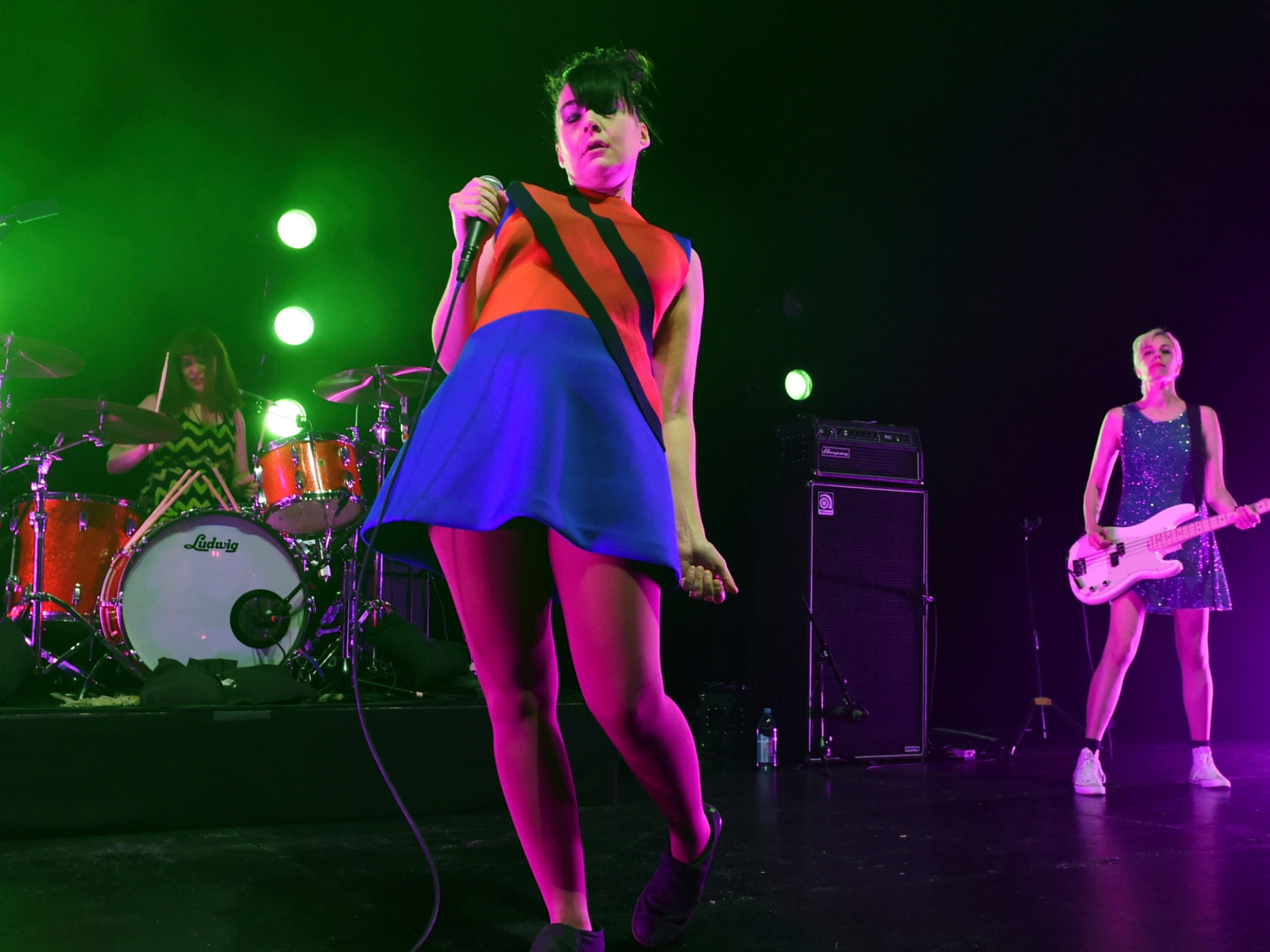 Anticipation is mounting as the clock ticks towards the date set for an experience that is not just mesmerizing, but transformative. Le Tigre, the trailblazing trio, is much more than a band. They are a cultural wave that has rippled across the alternative music scene, reshaping it in their vibrant image. Back in 1998, the group was birthed from the creative minds of punk-rock maven Kathleen Hanna, Johanna Fateman, and JD Samson. This trio crafted a powerful testament to originality and rebellious spirit.
Le Tigre's signature sound is a bloend of genre influences that range from punk to electronic, consistently painting a musical landscape that echoes defiance and rebellion. Their debut album is self-titled and as ferocious as the name suggest. This is also the work that introduced the world to one of their biggest tracks to date, Deceptacon.
Ever the boundary-pushers, Le Tigre has navigated their musical voyage with fearless determination. Their unapologetic lyrics tackle social and political issues head-on, yet their music remains a captivating dance-inspiring force. Their critically acclaimed second album, Feminist Sweepstakes, broke new ground, becoming a milestone in their genre. And their impact extends far beyond their music, as they've become symbols of feminist and LGBTQ+ activism.
After a decade-long hiatus, Le Tigre roared back onto the scene in 2020, releasing new material that emphasized their unwavering relevance in today's cultural landscape. Their performances, a fusion of kinetic energy and visually arresting aesthetics, are a must-see event. The Paramount Theatre in Seattle, with its majestic ambience, is the perfect platform for their exuberant shows that are equal parts music, freedom, and unity.
The date is set: Thursday, 6th July 2023. Seattle will feel the heat as Le Tigre takes center stage at the Paramount Theatre. Whether you're a die-hard fan or a curious newcomer, you'd be hard-pressed to find a reason to miss this electrifying live experience. This isn't just a concert – it's a moment of empowerment and unforgettable connection. Buy your tickets now before you miss the chance to experience the night of a lifetime.