Paramount Theatre | Seattle, Washington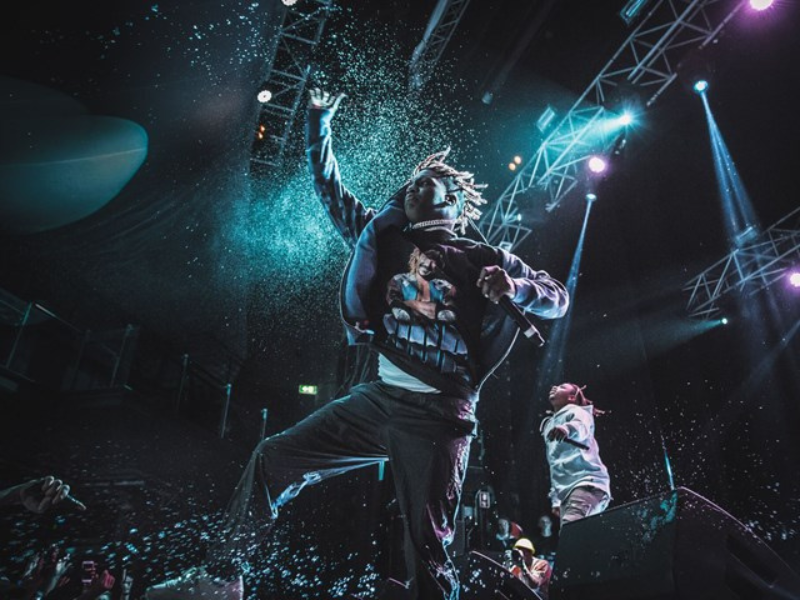 Are you all ready to get the party started? LIL YACHTY is coming to town for a long awaited show! He just announced THE FIELD TRIP tour and the trek is taking him across major cities in North America. That's not all - he's stopping in Seattle, Washington! So, people from this area, we hope you're ready to experience one of the BEST nights in hip hop this year.
This exciting announcement from Lil Yachty comes after the release of his latest album, "Let's Start Here." The album is filled with absolute bangers, and was well-received by fans and critics alike. In case you haven't heard, he's bringing the show to the Paramount Theatre - Seattle on Tuesday, the 24th of October, 2023!
Get ready to be taken on a wild trip when Lil Yachty comes to town. Tickets are available right now, hurry up and secure yours before it's too late!
Lil Yachty is hitting the road on a global tour. For fans in America, you'll find his tour span across over 40 cities, including New York, Nashville, San Diego, Las Vegas, Denver, St. Louis, and more.The most exciting part is that he added a show in Seattle, Washington too! Coming this October, you get the chance to see one of the biggest hip hop stars in the game right now on a live performance you're never going to forget.
Let's Start Here is an album unlike any of his previous releases. Lil Yachty is going on a different course this time and said "Fck any of the albums I dropped before this one." The adventurous psychedelic album is far from his mumble rap, and it's something he's truly proud of. It features collaborations with Mac DeMarco, Nick Hakim, Alex G and members of MGMT, Unknown Mortal Orchestra and Chairlift. Definitely far from the music he has previously released.
"I did what I really wanted to do, which was create a body of work that reflected me," he said the day before his listening event. "My idea was for this album to be a journey: Press play and fall into a void." And it's true, when you listen to the album, you can barely recognize when a song starts and when it ends. It's a true gem for people who just want to get lost in the vibes.
He also spoke about the things that occurred when he first entered the rap scene. "I came into music in a time where rap was real hardcore, it was real street," he says. "And a bunch of us kids came in with colorful hair and dressing different and basically said, 'Move out the way, old f-cks. We on some other sh-t.' I was young and I didn't really give a f-ck, so I did do things that may have led people to the assumptions that I was a mumble rapper or a SoundCloud kid or I don't appreciate the history of hip-hop. But to be honest, I've always been so much more than just hip-hop."
Lil Yachty is now doing what he loves, and proving to the world that he is unlike any other rapper. Catch the gems off his new album live when he takes the stage at the Paramount Theatre Seattle! This show is going to be crazier live than it is when you're listening at home, so you better come and see it. Save the date for Tuesday, the 24th of October, 2023!
If you don't have tickets yet, secure yours right now! Click 'get tickets' before it's too late!