Paramount Theatre | Seattle, Washington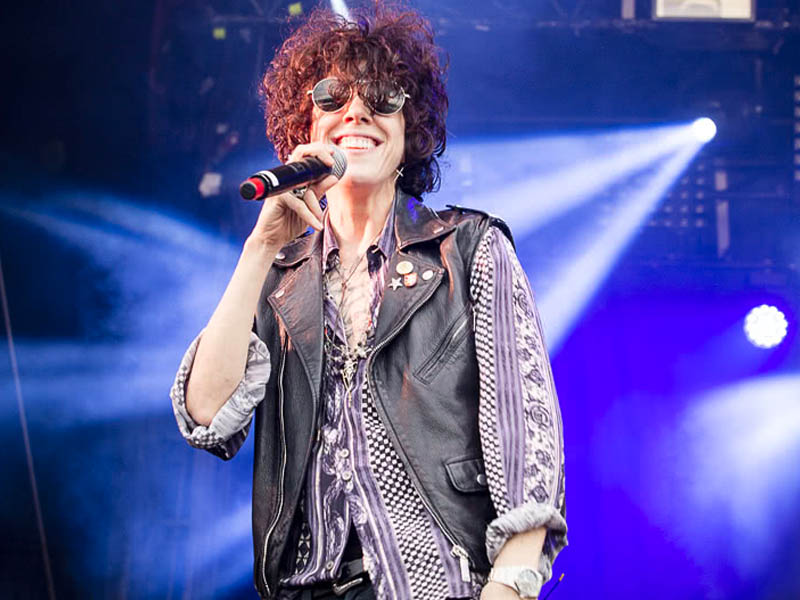 When it comes to underrated but phenomenal female rockers, there is no one more remarkable than the illustrious singer-songwriter LP! She's hitting the road this fall and set to debut her highly anticipated seventh studio effort! Are you ready for this? Because we are! LP is releasing her new album, Love Lines, and she's supporting the album with a massive North American outing! The trek will hit over 20 major cities! On Thursday, 26th October 2023, LP makes her way to Seattle, Washington, to deliver songs from her new album, as well as her hits, staples, and fan favorites from earlier releases! This all happens at the esteemed Paramount Theatre Seattle! LP is known for her incredible voice, which many have described as emotive, powerful, utterly unique, and simply fantastic! So if you want to see some outstanding live music, you better hurry and secure tickets to LP's show at the Paramount Theatre Seattle before they sell out!
LP (Laura Pergolizzi) is regarded as one of the most esteemed songwriters of her generation. She penned numerous iconic hits for some of the top artists in modern music, such as Celine Dion, Christina Aguilera, Rihanna, and more. Aside from writing contemporary pop hits and putting other artists' names on the charts, the eclectic rocker also has a phenomenal solo career. This 2023 LP is set to release another studio effort titled Love Lines. Scheduled for release in September, the album is anticipated to make waves across the international charts, much like her previous releases.
So for her Loved Lines Tour, fans can look forward to a plethora of amazing new hits, including Loved Line's lead single, "Golden." However, the show will be a mix of sorts as LP's always been known to deliver her incredible staples. So expect plenty of beloved chart-performing hits from earlier releases like "Lost On You," "Girls Go Wild," "Churches," "One Last Time," and many more.
LP made waves in a recent appearance at a festival in Belgium, where she performed 20 songs, including her finale song, "Lost On You." On her upcoming U.S. Tour, fans can also expect the same variety of songs, as well as plenty of surprises as she debuts Loved Lines for the first time.
So in order to catch this groundbreaking artist this fall, you better score some tickets now to see LP take over the Paramount Theatre Seattle on Thursday, 26th October 2023! Guests will have an exhilaratingly great time seeing the chart-topping performer at the Paramount Theatre Seattle. Not only is the venue notable for hosting many of Seattle's most high-profile performances but also for providing guests with fantastic entertainment. Paramount Theatre has a long history, and the venue remains one of the most aesthetically impressive theaters in Seattle. The concert hall boasts an impressive architectural design akin to the palace in Versailles. Aside from impressive interiors, the 2,807-capacity theater is also equipped with state-of-the-art and the latest in sound and light systems, providing guests and performers with the best entertainment experience!
Hurry and secure those tickets to see LP at the Paramount Theatre Seattle now!