Paramount Theatre Seattle | Seattle, Washington
The Italians are coming!!! MÅNESKIN comes to Paramount Theatre, Seattle on Monday, October 31st, 2022. Yes that's right, the very first Loud Kids gig is right here, grab your tickets now, and you will be the first to see them play, before anybody else in the country! These rowdy teenagers have taken Europe by storm, and now they are coming to conquer America! What are you going to do? I'll tell you, you're gonna go out there and scream! Scream that you love them and that you love their crazy songs, scream that rock is back baby!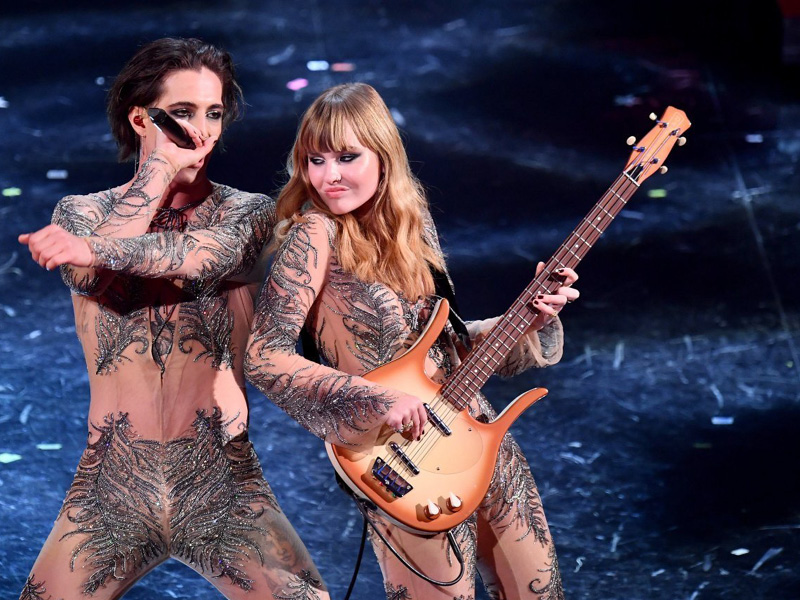 The critically acclaimed Italian four-piece-band MÅNESKIN began by busking on the streets of Rome as teenagers. After their breakthrough performance at Eurovision, everything changed… Now they are leading the forefront of a very weird rock revival.
2021 saw the band amass over 3 BILLION streams, and have climbed international charts to number 1 in numerous countries and across the Global on multiple digital platforms, including the number 2 TikTok song of 2021. Their 2017 cover of "Beggin'" re-entered the world charts, peaking at number six in the UK, making them the first Italian act and the first Eurovision-associated act to have two songs charting in the top ten of the UK Singles. The song later debuted on the Billboard Hot 100 chart at number 78 and went on to peak at number 13, making them the second Eurovision-winning act in recent history to break into the chart. They were Billboards "Top New Rock Band of the Year," 2021's longest number 1 run at Alternative radio, and they won an MTV Europe Music Award for Best Rock Act.
With no slowdown in sight, MÅNESKIN most recently made a global trending debut appearance on Saturday Night Live, were announced as Coachella performers, and were hailed by The Los Angeles Times as: "America's New Favorite Rock Band."
MÅNESKIN are lead singer Damiano David, bassist Victoria De Angelis, guitarist Thomas Raggi, and drummer Ethan Torchio. The band has released two studio albums, Il ballo della vita, from 2018 and, Teatro d'ira: Vol. I, from 2021.