Paramount Theatre | Seattle, Washington
British folk singer-songwriter Marcus Mumford is set to fully launch his solo music debut with the upcoming release of his debut solo album "(self-titled)" this September. The Mumford & Sons vocalist just shared a new song "Cannibal" which paints a picture of what fans can expect on his solo record. In support of his new album and solo debut, Marcus Mumford announced a set of North American tour dates including a stop at Paramount Theatre Seattle on Monday, 26th of September 2022. With global acclaim from his work with Mumford & Sons, Marcus himself is pumped up to share with the world his own craft at the big release. So, don't miss out on the man's big solo launch this September by booking your tickets now!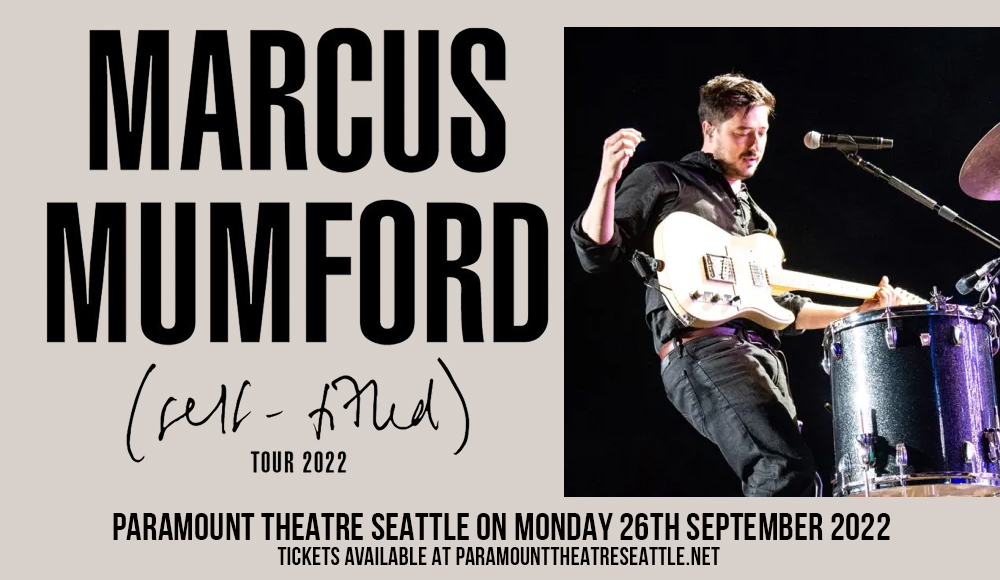 Mumford & Sons vocalist Marcus Mumford is taking his shot on a solo career, expected to release his debut solo album named "(self-titled) this coming September 16. The singer worked with his band Mumford & Sons to create award-winning multi-platinum records that the world highly valued. As he takes this time to focus on a solo effort exploring his creativity, fans are excited to see what the singer-songwriter has to offer.
With the big tour announcement, Mumford shared the lead single "Cannibal" off of his upcoming album. "In January 2021, facing demons I danced with for a long time in isolation, I wrote a song called 'Cannibal'," he said. "I took it to my friend Blake Mills, and we began the process of making this album, dear to my heart, called (self titled),"
The album features collaborations with Clairo, Brandie Charlie, Phoebe Bridgers, and Monica Martin, produced by Blake Mills – notable work for Alabama Shakes and Jim James.
In support of the big launch of his solo craft, Marcus Mumford is embarking on a headlining North American tour with this stop at Paramount Theatre Seattle on September 26th.
In an interview with rolling stone in 2020 when asked if he might make a solo album, "We've definitely giving each other the blessing to do whatever feels right creatively," Mumford said. "The idea of co-writes doesn't scare me at all. It's quite exciting. It feels like I have a lot of business to do with my instruments and my gear, so I'm excited to lean into that in the next year."
Now that his first solo album is soon to hit global airwaves, fans are itching to hear his new craft and watch the one and only Marcus Mumford perform his new lyrical tales live on the big stage.
Book your tickets now!